Search Property

FREE Property Listing

  Property Under £20k

  Property Gallery

  Special Offers

  Information BG

  About Us

  Contact Us

  Blog

  Безплатна обява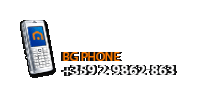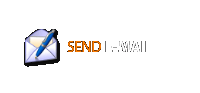 1 EUR = 1.070000 USD
1 GBP = 1.160000 EUR
1 GBP = 0.858781 USD
Cheap Investment Property Bulgaria
Bulgarian Property
Bulgarian Property Investments
Bulgarian Off Plan Property
Real Estate Bulgaria
Apartments in Bulgaria
Here you will find an abstract of the list of clients that we, at Properties in Bulgaria, have served over the years. We're very pride ourselves with the quality of service offered here and are happy for you all to speak directly to our clients, in the hope that they will speak well of us. We don't know what they are going to tell you, we don't vet the list, but we are so confident in the quality of what we are doing and the after-sale service we are providing. We are giving you their direct contact - talk to them straight, ask them any questions you might have and see what they have to tell you about us and their own experience purchasing or re-selling their own property in Bulgaria with Properties in Bulgaria.

...then hopefully you'll come back to us - have a nice day!
Properties in Bulgaria "...The true property professionals....Copied but not matched"
WHAT OUR CLIENTS HAVE SAID ABOUT US: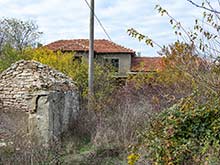 "Superb experience with Nick Lavtchiev at easyBG Properties in Bulgaria selling our property despite the numerous challenges that existed in a difficult market. Nick always provided regular and timely updates during the sale process and even handled items which should have been managed by myself. Strongly recommended providing professional, transparent and persistent support for your property sale."

Anil Patel,
United Kingdom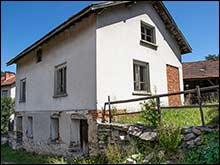 "We purchased our property in Bulgaria many years ago through EasyBG and Nick was there to ensure everything went smoothly. At that time it was a very good experience. We have recently sold our property in Bulgaria, again through EasyBG, and again Nick was there at every step of the way to help, guide and support us, even when things were delayed due to Covid 19 or there were issues with the postal service. We greatly appreciate all the help from Nick. We would recommend EasyBG (Properties In Bulgaria) to anyone considering purchasing or selling property in Bulgaria. An excellent 10/10 service."
Mani and Pal,
United Kingdom
"5 star rating for Properties in Bulgaria (easyBG). Nick and his team guided my business partner and I through the whole purchase process step by step. Despite the pandemic lockdowns communication was fast, clear and easy to understand. The easyBG team are very professional, helpful and very friendly. Nick made a 5 hour round trip to meet me and show me the property, introduce me to my new neighbours and show me the area. All questions were answered openly and clearly. I high recommend Properties in Bulgaria (easyBG) if you are considering real estate in Bulgaria."
Tony Le Blanc,
Ireland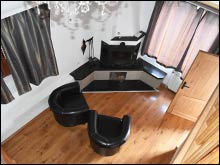 "The Properties in Bulgaria (easyBG) team have been truly exceptional in their quality of service, knowledge, experience, trustworthiness, and dedication to achieve the results that I was / you are looking for. As a first-time home buyer I was generally unsure at first and being very careful, but it was quickly clear that I was 'in safe hands' -> very helpful in making sure that everything was clear and transparent, answered all questions, looked out for my interests to make sure everything was correct throughout the process, and made sure the whole transaction went smoothly. It is a rare experience to work with such professionals who you can rely upon, and who clearly love what they are doing. "Masters of their craft" comes to mind. It is clear that the portfolio of properties with 'Properties in Bulgaria' has also been meticulously selected and vetted so that you can be very confident in the quality and 'straight-forwardness' of what is available. The proof is in the pudding; thank you for my lovely new home! It continues to surpass my expectations. I am eager to recommend Properties in Bulgaria to anyone else who is looking for real estate in Bulgaria, and will be sending any friends and colleagues your way as soon as the moment arises. 10/10, and thank you again!"
C J Hutchison,
United Kingdom
"Despite Lockdown in the UK and despite the Bulgarian Embassy being closed for notary service, Nick achieved the almost impossible conveyance of the sale of my Bulgarian piece of land.

The process took three months but Nick was there all the time being communicative and very helpful, working out alternative ways of overcoming the problems of lockdown in 2020.

I can only speak very highly of his skills and would highly recommend him."
Ursula Hobday,
United Kingdom
"We bought a property in Sofia region with Easy BG today. They were very cooperative and provided details on everything we asked for. They helped us with documents and legal stuff. They are professional, their service is fast and a hundred percent trustworthy. We are lucky to have worked with them and we will definitely contact them in case we want to buy or sell in the country again. Private house re-sales Bulgaria"
Iva Sturkaleva,
Bulgaria
"My husband and myself have just sold our property in Dolna Banya Bulgaria using Nick services at Properties in Bulgaria.

He has been amazing through out even though we were very scared about giving power of attorney for the sale he proved to be honerable and understanding throughout the whole procees, which was quick and painless.

We would definitely recommend him and his company to anyone selling or buying in Bulgaria. First rate service."
Teri-Ann Grange,
United Kingdom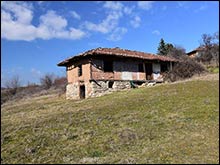 "I have sold two plots of land through EasyBG and couldn't be happier with the service.

Living in the UK my experience in the foreign property market is somewhat limited but Nick helped me every step of the way. He is reliable, trustworthy and highly professional.

Anyone looking to buy or sell in Bulgaria should look no further than EasyBG."
Raydn Hunter,
United Kingdom
"Excellent service throughout.

The staff show the utmost professionalism and were a pleasure to deal with, allowing everything to be dealt with quickly and stress free.

I would definitely recommend them."
Brian Francis,
United Kingdom
"My fiancé and I just bought a property through easy Bg and we are very happy with them.

We spent a while looking for the right house and dealt with a few other agencies beforehand. Nick was a cut above the rest with his professionalism and help from start to finish.

You can rest assured that they are trustworthy and will make the process as smooth as possible. Highly recommended and very pleased with our house!"
Ross Pappin,
United Kingdom
"Couple of years ago My husband and I bought few properties in Bulgaria. Last week we sold the last one thanks to the great services that Easy BG provided. We are very happy with the returns. Thank you guys, we will surely continue doing business with you."
Andy Jones,
United Kingdom
"Hi Nick,

Just to confirm funds have cleared in our account.

I'd like to thank you for your time and effort in getting the deal done. You seem to be very knowledgeable in this area and we have felt well informed by you throughout the process.

Best Regards,"
Richard,
United Kingdom
"Hi Nick,

I would like to say a big thank you for arranging the sale of both properties. I appreciate that the land issues with the Alino property provided you with a big challenge but you managed to resolve all that.

It was a pleasure dealing with your business – you always offered great professionalism, constant feedback and immediate responses all the way to completion.

I wish you and your company every success for the future.

Best Regards,"
Toni Penfold,
United Kingdom
"Hi Nick,

Just a short e mail to thank you for all your help with the sale of our house, everything went smoothly and hassle free, your customer care and professionalism is second to none.

Again many thanks,

Best Wishes"
Robert & Ruth Wright,
United Kingdom
"Properties in Bulgaria have been an absolute pleasure to deal with during both the purchase and sale of a property in Bulgaria. They have managed the whole process from start to finish keeping me fully informed throughout. I wish them continued success."
Mrs Lynette Gibbard,
United Kingdom
"Dear Nick,
Just a few words to say thank you. Firstly for all your help when Andy and myself purchased the house, where as you know, we enjoyed many very happy times and made a lot of special memories. And secondly for helping me by working very hard to sell the house, which you and enabling me to move forward. Maybe our paths will cross again, Nick.
Ms Carol Farley,
United Kingdom
"Good Morning Nick and Dee
Well! How do I start to thank you for the great work that you did for us in the viewing and purchase of our bulgarian dream home, right from our first contact with both of you after we had seen a couple of properties advertised on your website we knew we had at last found the right company to find our home.
It was very important to us to find a honest and reliable company to entrust our financial dealings as we had been searching the many websites advertising homes that purely didnt exist and we were begining to wonder if the property market here in bulgaria was mostly made up of companies interested in just off-loading a wreck of a property and leaving us to it!
Please use the pictures you took of us at our new home and I am more than happy for you to supply my details to any interested parties looking to do business with yourselves.
I am also very pleased to have been contacted by you asking if we need any assistance or help in any other way, the expert advice and the way your office conducted themselves throughout our time in Sofia compels me to write this email and I truly hope that other people from the UK and other countries find you (Properties in Bulgaria Ltd.) and your website (www.propertiesinbulgaria.com) before finding the many others and wasting not only their time but also their money on fruitless tours/searches.
So I end this Email with our heartfelt thanks and appreciation to you personaly and your team, our kindest regards..."
Paul, Linda and Thomas,
Gradishte Village
(the new owners of property ref. ID: BG-22557)
"Having used Properties in Bulgaria Ltd. for both a purchase and sale, we would thoroughly recommend them due to their complete professionalism in all matters and offering exceptional service for a very competitive rate. I especially need to mention Nick who kept us informed of progress on a very regular basis throughout our recent sale, which is very comforting when you are out of the country and gives you confidence and peace of mind."
Trish and Dave
United Kingdom
"I have been exceptionally delighted with the services of Properties in Bulgaria Ltd. I would highly recommend them for anyone seeking to buy or sell a property in Bulgaria. I recently sold my property via them and have to say that the service, professionalism and helpfulness are of such a high level. I have had a property in Bulgaria for several years and have had much experience with many companies over there, however I am so happy I found Nick from Properties in Bulgaria he completely took take care of my sale. He took care of everything, help was also at hand and the after service has been wonderful. If anyone wants to purchase or sell a property in Bulgaria then I honestly believe in Easy BG, I wouldn't go anywhere else.
I would like to thank Nick and his team from Properties in Bulgaria who helped me through every stage of my sale. Nick's communication and English is of a high level and he is always supportive and positive and very efficient. Thanks again, I now know why you are called 'Easy BG'."
MS LINDA KELLY
United Kingdom
"To potential sellers (and buyers) of property in Bulgaria,
I wish to state that Properties in Bulgaria Ltd (Sofia office) has performed excellent service for me. It was very professional on all formalities, yet as between friends. They go for the extra mile servicing their client, including extensive help with opening your local bank account for transaction completion.
Although the contact persons may have changed over the course time, Nick my key person was always there at arms length. Specify the commission and let them go for you.
I would choose them again."
J.H. from Holland
"Dear Sir or Madam,
This is a note to say that we are very very pleased with the service we received from Dimitri at Properties in Bulgaria in buying the house we are now living in. And with the help he is still giving us.
Thank you
Mrs E D Aston, Isperihovo Village
(the new owner of property ref. ID: BG-91674)
"Hello,
My name is Rosie and my partner is called Gary and thanks to Properties in Bulgaria Ltd. we now live in Bulgaria. We had decided to "make the big move" and relocate, and it was by chance while doing some research on the internet that we found www.propertiesinbulgaria.com.
We decided a viewing trip was in order and got in touch with a few estate agents including Properties in Bulgaria Ltd. and when we got here they were the only ones who had followed the brief and knew exactly what we were looking for.
We met their property consultant Dimitri and he was so enthusiastic and positive about the trip that we were immediately at ease, and although we fell in love with the first property we viewed and decided to buy it Dimitri insisted he show us the rest just to make sure we were making the right decision.
We met Tony and the rest of the team at the main office in Sofia the next day to finalise the deal and with great ease and efficiency we dealt with solicitors, banks and all the necessary paperwork in one afternoon (try doing that in the U.K.).
There was quite a lot more paperwork to do in our absence but we were always kept up to date with the situation and at no time were we ever left wondering what was happening, as they were always available by phone or email to answer any questions no matter how trivial.
Because Properties in Bulgaria Ltd. were so thorough during our initial viewing trip we had no need to come back to Bulgaria until we moved here in September 2006 and even after handing over the keys they were still on hand give advice and guidance with the day to day things that we take for granted.
We still keep in touch even to the point of having a Christmas card hand delivered by Dimitri, (to whom I still owe a roast beef dinner) because the postman couldn't find us, now that's what I call service.
To finish Gary and I would like to say that it was our lucky day that we found Properties in Bulgaria Ltd. and it's all thanks to them hat e are enjoying our new life in the Bulgarian mountains.
Rosie Finlay & Gary Crouch, Madzhare Village
(the new owners of property ref. ID: BG-51817)
"Hello,
I was very happy with the service I got from Dimitri from Properties in Bulgaria as nothing seemed to be much trouble as a new owner.
The paperwork was straightforward and easy to understand.
From the web site to face to face meetings I felt at ease with no pressure even when saying no.
Well done Properties in Bulgaria Ltd.
P.J.Roberts, Rakita Village
(the new owner of property ref. ID: BG-1901)
"Hi Tony,
I thought I'd get this sent to you as soon as possible and will bring some photos for you when we meet up next week.
Two years ago we decided to move from England to Bulgaria and chose Properties in Bulgaria to help us with this exciting but daunting project. With the professionalism and friendliness of the company, from house viewings to legal proceedures, it was like working with knowledgeable family members!
We love the village house we bought, which is in the centre of Bulgaria, at the foot of the Stara Planina mountains. The views are beautiful, the surroundings peaceful and the air is clean.
Our neighbours, as with all the Bulgarian people we have met, are friendly and generous of spirit. They are always keen to communicate and make every effort to understand our limited but fast improving use of their language.
We have learnt much about the Bulgarian national traditions and way of life. We now make red wine and rakiya using the grapes from our own vines. During many evenings socializing in each others houses, we find our friends are just as interested in learning about English customs, cuisine, climate and cost of living.
The most frequently used expression since we have been living in Bulgaria is "no problem" when we have a query. This phrase first began in our dealings with Properties in Bulgaria who made everything so smooth for us. The aftercare provided by them is also second to none. Even now, two years later, we can phone up our friends at the company for advice and it is "never a problem!"
With thanks and best wishes,

Adele and Peter, Shumata Village
(the new owners of property ref. ID: BG-2638)
"Hi,
If any UK person needs any reasurance about the outcome of a property purchase through Properties in Bulgaria or are worried about the eventual ownership of the purchase I would be more than happy to put their mind at rest.
Please forward my email or ask them to contact Sue or David Barker when in the UK on 01484 687250. It would be a pleasure to be of help to them.
Please feel free to put this and a picture (or I'll send you one) if you like onto your testimonial pages. Our buying through Properties in Bulgaria has proved to be one of the best things we've ever done.
Best regards
David & Sue"
David & Sue Barker, United Kingdom
(the new owners of property ref. ID: BG-5508)
"I have bought property through Properties in Bulgaria Ltd. and can recomend their service to anyone that has or is, thinking of buying a property in Bulgaria.
The help and guidance that I have asked for, has been very helpful. It has been a year now since I first bought a house and the help continues on. The after sales service is second to none and is superb.
In particular, I would like to thank Didi, Toni, Dani for the help and patience that they have shown to me.
If anyone wishes to contact me for verification, then please do. [email protected]; England 01427 628943
Best regards
John"
Mr. John Roberts, United Kingdom
(the new owner of property ref. ID: BG-4449)
"Hi all at Properties in Bulgaria,
Well it has been some 3 months since my first visit to Bulgaria. Since January this year I have been back 3 times. We are now owners of 2 properties in Bulgaria - one in ski resort of Belchin and the other in Varna Balchik, very close to the Black Sea.
We love everthing about Bulgaria from the country right through to the food and the very frienly people of Bulgaria.
We would like to let anyone who is thinking of buying property or even looking, that there would first be making the right moves by contacting Properties in Bulgaria Ltd. We are so happy with your service and all the help you gave us from start to finish when we were buying and now we are owners you're continuing help.
We have made some great friends in all of you and with Toni and Sammy we feel that you couldn't of wished for any better people to show us around Bulgaria and give us theirs honest views of what we are going to see as well as if it was a good buy.
I hope that anyone who are thinking of buying or visting Bulgaria to buy and would like someone to talk about it to get in touch, we would be pleased to help well before I go many thanks Toni and Sammy we could never of done this without you all."
John and Delia, United Kingdom
(the new owners of property ref. ID: BG-3458)
"Dear Sammie
We would like to thank you, Tony and the rest of your team for all your hard work in finding us a lovely house. We were very grateful for your help throughout the purchase and your continuing help with anything we require.
We would be only too pleased to recommend you to any prospective buyers. We are quite willing for anyone to contact us direct for any further information.
All the best for the future
Tony, Linda and family"
Mr and Mrs AG Thorn, United Kingdom
(the new owners of property ref. ID: BG-5492)
"I am very interested in purchasing property in Bulgaria and congratulate you on your easy-to-use website...."
Mr. Steve Bee, United Kingdom
"I wanted to thank you for all the hard work you put into buying the property for me, your firm certainly lived up to its name, you made buying a property in Bulgaria very easy.
Thanks again!"
Mr. Rick Thomas, United Kingdom
(the new owner of property ref. ID: BG-3039)
"With your help I found this fantastic place in the mountains within one day of property viewing. And only one month later I am now a happy resident here in the Balkan. Bulgaria has everything: mountains, beaches, sunshine, attractive people... And Properties in Bulgaria service has been just perfect, you even accompanied me to buy blankets when I moved in... I am sure your business will grow manyfold!"
Mr. Danny van den Berghe, Belgium
(the new owner of property ref. ID: BG-2010)
"...I have looked at your web site and list of properties for sale and the services that your company has to offer.........I was very impressed...."
Mr. Martin Mccandless, Armadale, United Kingdom
"I have never been to Bulgaria and when I decided to have a "holiday home" I came across your site which gave me cause to enquire further. I contacted your representative in the UK and he was extremely helpful. He spent a lot of time explaining the process to me.

When I visited Bulgaria to view I did not know what to expect. I was overwhelmed by the friendliness of everyone I met, including local shop owners and mountain villagers.

I found your wife Didi and yourself to be far more helpful then I could ever have expected.

Here in the UK property agents have a reputation of being forceful and less than honest with the truth. I have to say that at NO time did I ever feel under any pressure whatsoever and, I really appreciated your honesty when we viewed properties. Agents here could learn a great deal from you.

I would just like to say a very big thank you for helping get my holiday home in a most beautiful location my new house surrounded by mountains with a river at the bottom of the garden. I would never have found such an idyllic location without your help."
Mr. Christopher Braddock, United Kingdom
(the new owner of property ref. ID: BG-2189)
"Thank you for a fantastic and very informative website."
David and Juliet Bird, Selby, United Kingdom
"Best site I have seen."
Mr. Terence Foster, Fleetwood, United Kingdom
"Congratulations on an excellent website. As someone who is very interested in buying a property in Bulgaria I found this site to be informative, very well designed and easy to use. Best site on buying property in Bulgaria I've found so far by a mile. Lots of good features(maps, being able to enlarge photos etc)."
Mr. Michael Lynch, England, UK
"My husband and I are very interested in retiring to Bulgaria. We visited your beautiful country 10 years ago and were very impressed. We also need information on immigration."
Mrs. J.I., CA U.S.A.
"We are two families looking to emmigrate with a view to starting a business in a holiday resort and would like to see whats available...Recently we have viewed properties in France and we think Bulgaria has a lot more to offer"
Mrs. K.K., United Kingdom
"I did not know what to expect, and I was a little skeptical, because here in the US we are subjected to many computer scams. I realize now, thankfully, that this is not the case with your business, and I humbly apologise for my rude accusations. It was with much prejudice on my part to assume your organization was anything other than genuine and sincere. I know that this will not remove the stress I have caused you, but it is a sincere apology for an ignorant mistake."
Mr. C. C., U.S.A.
"I can't express enough how good you folks have been taking care of me. Your operation is First Class and your service is Top Notch.... Thanks again, Rick"
Mr. Rick Stanley, NY, U.S.A.
"Well done. If you folks are respresentative of all Bulgarians, I see a very bright future for your counrty!!! Cheers, Mark"
Mr. Marc Reynolds, OH, U.S.A.


Rila Mountain

© 2023, D. Georgieva

DID YOU KNOW?

March 16, 2023
20 landmark buildings across Bulgaria will be lit up in green to honour St Patrick's Day ...


| | |
| --- | --- |
| | Call Properties in Bulgaria (a service of easyBG Real Estate LLC) - probably the best UK BG property specialists since 1998. Talk NOW with no obligation to a real person. Please call us at +359 29 862-863 (BG) |



Whilst every care is taken to ensure that all general information and descriptions of property is correct we advise all clients to make their own checks and take legal advise when purchasing property overseas. Information and price guides subject to change. All properties shown are to the best of our knowledge genuinely for sale at the time of publication (unless clearly marked "Reserved" or "Sold"). Although the properties have been visited by our staff and details are produced in good faith, no responsibility is taken by us for any discrepancies, inaccuracies or omissions. All introductions and referrals to agents, lawyers and other services are made in good faith but no responsibility is taken by us for any problems or negligence which may arise. All background information about Bulgaria is taken from that available in the public domain and is not a recommendation from us or our staff although of course we may add comments and suggestions based on personal experience (such as restaurants)