Search Property

FREE Property Listing

  Property Under £20k

  Property Gallery

  Special Offers

  Information BG

  About Us

  Contact Us

  Blog

  Безплатна обява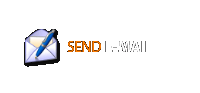 Central Bulgarian Bank's Rates of the Day:
1 EUR = 1.045401 USD
1 GBP = 1.166655 EUR
1 GBP = 1.219623 USD
Cheap Investment Property Bulgaria
Bulgarian Property
Bulgarian Property Investments
Bulgarian Off Plan Property
Real Estate Bulgaria
Apartments in Bulgaria
| | | |
| --- | --- | --- |
| | BLOG | |
1711 Years From
The Edict of Toleration
On April 30, 311, Galerius proclaimed the Edict of Toleration at Serdica (today's Sofia - the Capital of Bulgaria) ending the Christian persecutions. Galerius died on May 5, 311. He was succeeded by Constantine I, his longtime rival. Constantine's rule marked a significant turning point for the Roman Empire, for he was the first emperor to convert to Christianity, but even prior to that had strengthened the original 311 edict of tolerance with his own Edict of Milan in 313, which banned all forms of religious persecution in the empire.


Juy 1,2022
Bulgaria: Sales of "Green" Properties are Declining

Buying a property "on the green" implies investing in real estate that, at the time of purchase, is still unrealized. This causes the worry and caution of many buyers, who often decide to bet on the safer alternative. However, the idea of ​​acquiring an apartment before it is built continues to arouse interest among customers planning to invest in their own home. The reasons are both from the more affordable prices against the background of the general market situation, and from the advantage for the client, with whose personal opinion and desire the construction of the building can be taken into account.

Due to the increase in the price of construction materials, more and more entrepreneurs are abandoning deals before the buildings are completed. Brokers warn that this could lead to a shortage of properties and further growth in house prices.

Any increase in the prices of raw materials and resources is quickly reflected in the price of housing due to inflation. New construction has become more expensive by between 20 and 50%, show the accounts of the industry. Thus, it becomes more and more difficult for entrepreneurs to predict the final price of a building and they massively stop "green" sales.

Prices in all major cities are increasing - as in Plovdiv, Sofia and Burgas, the growth for a year is about 20%.
June 30,2022
11 court decisions for the illegal construction on Hemus Motorway

The Directorate for National Construction Control (DNCC) has issued a total of 11 penal decrees for illegal construction in two sections of Hemus motorway. Construction was carried out without approved investment projects and without a construction permit.

During the inspections it was found that construction works were being carried out on state, municipal and private property for which expropriation proceedings had not been completed as of the date of the inspection.

Hemus highway linking Sofia with Varna will be completed in 2027

Minister of Interior: 30-40% of money for Hemus Highway went to GERB

The criminal proceedings for Hemus Motorway started at the end of last year when acts of administrative violation were served on the contractor Avtomagistrali EAD and the construction companies with which it had concluded contracts for the two sections of the highway.
June 28,2022
Political instability is undermining the investment environment in Bulgaria

The Bulgarian government resigned officially after the no confidence vote in parliament a week ago. The motive of the party that submitted the motion to the National Assembly – the biggest opposition party GERB – was failure in public finance and economic policy.

Bulgaria is once again on the verge of early elections

Though legitimate, the vote comes at a moment in time when it is jeopardizing a multitude of reforms in different sectors. Bulgaria stands to receive more than 13 billion Leva (EUR 6.66 bn) under its Recovery and Resilience Plan (submitted to the European Commission with much delay), but that money too depends on whether these reforms will be put through or not.

"When it comes to the reforms that need to be dome to receive the funding under the Recovery and Resilience Plan, we have a delay of more than a year," economist Georgi Angelov says in an interview with bTV.

Petar Ganev, also an economist, says the delay in the reform package, especially the reforms in the financial sphere, is a problem. The current situation bears an astonishing resemblance to the events of last year:

"In 2021 we had a string of elections. For most of the year there was no functioning parliament. There was one budget update but the submission of the Recovery and Resilience Plan was delayed. When you put off resolving any issues connected with European funding that can be used in a time of crisis, that inevitably impacts the economy."

The unstable political situation in Bulgaria is having a negative effect on the investment climate, analysts say. Successful Bulgarian entrepreneurs are also worried the country could go into reverse with regard to the business climate.

"For the first time in 6-8 months I saw real change. I saw politicians who are not acting like politicians. Who come from a different sector and who tried to do something good," entrepreneur Velizar Velichkov says in an interview with the BNR.

Co-founder of a Bulgarian unicorn, Hristo Borisov says his motives for joining the demonstration in support of the government were similar. Having been set up four years ago to help businesses manage their corporate expenses, his company is now valued at USD 1 billion. But the company is a success in spite of, and not because of the laws and regulations in the country. "More than 60 investors did not want to invest in a startup from Bulgaria because they did not believe we were capable of doing business successfully according to market principles. Fifteen days before we went bankrupt in 2019 we managed to attract one of the most successful investors in Europe, and he politely explained to us, that we need to transfer our property to London, where law is respected, otherwise he would not invest. It took us eight months to open a company bank account in London because we are from Bulgaria, and now 550 million Leva of investments are not in the Bulgarian banking system because banks here go bankrupt and no one gets punished," the entrepreneur wrote on social media.

"Whichever party or government may be in power, what we want is the members of parliament to understand what ecosystem means and how the companies that could change the country's trajectory, in terms of added value, get started," the businessman said in an interview for the BNR's Horizont channel. "It is important that they understand that the corruption levels in Bulgaria give the country a bad name and that that is an obstacle to attracting foreign capital. The fact is that freedom of speech and of media have hit a record low and that also frightens investors away. The ratings published by ratings agencies are very important because they shape the investors' opinion of the political situation here."
June 28,2022
Owners in Bulgaria have Earned BGN 14 Million in Income from Properties Rented through Airbnb

More than BGN 14 million in rental income has been received by Bulgarians, real estate owners, who provide short-term accommodation for tourists through Airbnb, the National Revenue Agency (NRA) announced. The data refer to the second half of 2021 and have been submitted to the revenue agency by Airbnb, and the NRA expects information from Booking.com as well.

In the case of short-term provision of real estate through online platforms, certain taxes (patent tax, VAT, or personal income tax, or corporate tax) and social security contributions are due, reminded the NRA.
June 1,2022
Ukrainians have Stirred Up the Rental Market in Bulgaria

Most brokers, who have been active in renting housing to Ukrainian refugees since the beginning of the war, no longer have free accommodations to offer. At the same time, the demand for rental property remains stable on the part of Ukrainians. However, there is often a mismatch between the budget they have prepared and what they want to rent for it.

An additional difficulty is the search for a home in which to allow pets. With the advent of the summer tourist season, prices in holiday properties have risen significantly and do not fit into the limited budgets of Ukrainian citizens in combination with the short deadlines for which they seek shelter. This is shown by the observations of experts in this segment of the real estate market, influenced by the completion of the government program to accommodate Ukrainian refugees in hotels.

What is the demand?

Demand for rental housing by Ukrainian citizens has remained relatively stable compared to the first months of the war. Most often the occupants of the dwelling are between 4 and 6 people, as they are usually women, children and elderly people from one family. They are looking for a temporary residence option - between 2 and 8 months, depending on their expectations for the end of the war. They are interested in two-bedroom or larger homes, with the option of pets. They have no preferences for the neighborhood, they set aside about BGN 800 as a standard budget. Such a picture is outlined by the brokers of "Address".

One of the most active agencies on the market in the first two months after the start of the war, Bulgarian Properties, commented that there is currently more moderate demand compared to the first weeks of the war, with some reorientation towards slightly longer leases , but in the general case for no more than 6 months. The main demand continues to be by seaside - Varna, Burgas and the surrounding area, but there is also an expansion of the perimeter to Plovdiv, Sofia and other places in the country, said Polina Stoykova, executive director of the company.

According to Boris Pavlov, chairman of the Association for Tourist Properties and Innovations and manager of Flat manager, there has been a significant increase in demand, especially after the state announced that the hotel accommodation program ends on 31.05. "Almost half of all inquiries for long-term rent received so far are from May and most of them were made immediately after the press release of the Council of Ministers. In March inquiries were 28%, and in April we received at least 26% of the total number", he gives an example. He adds that demand for short-term and medium-term rents has been gradually declining since March. The main reason for this is the higher prices at which guest apartments are rented in the context of the revival of tourism and reduced supply, a consequence of the pandemic.

"Currently, the rents of this type of property are about 2 times, and on the Black Sea coast sometimes 3-4 times higher on a monthly basis compared to similar apartments that are rented for a long time", said Boris Pavlov

His assessment is that they are mainly looking for apartments with 1 or 2 bedrooms and most of the requirements are standard - Ukrainian citizens need an equipped kitchen, laundry and other facilities common to long-term rentals. However, a large part of the inquiries are for apartments where pets are allowed - traditionally, as everywhere in the world, this makes finding an apartment much more difficult. Demand is mainly on the Black Sea coast - 38% of inquiries are for Varna, 20% for Burgas and 8% of Ukrainian citizens search everywhere by the seaside, regardless of location. Interest in the capital is lower than expected - only 18% of inquiries are for Sofia. Followed by Plovdiv, Ruse, Dobrich, Veliko Tarnovo, Bansko and other smaller settlements. It is important to note that 5% of Ukrainians seeking rent do not have location requirements and search throughout Bulgaria.

The budget of long-term rental Ukrainian citizens varies between 250 and 450 euros per month. The average value for the most sought-after market - Varna, is 340 euros, and for Burgas and Sofia the preferred monthly rent is 320 euros.

According to the Refugee Agency, as of May 25, about 59,000 Ukrainians are staying in hotels - mainly in Burgas, Varna and Dobrich. There are a total of 97,000 in the country, and a survey is being conducted among them about their intentions - how long to stay. According to data released by Krassimira Velichkova, adviser to Deputy Prime Minister Kalina Konstantinova, as of May 27, about 22,000 people are expected to stay in a total of 400 hotels, which continue to operate in the government program, but with reduced funding

What is the supply?

Polina Stoykova points out that currently the supply is extremely limited, as the apartments rented out at the beginning of the war have not been vacated yet and there is almost no new ones available. With the start of the season, many homes by the sea will also not be available unless agreed for the entire season, she added. "We have a number of refusals from landlords to rent to Ukrainians - this has been happening since the very beginning of the demand for such housing and it is mainly related to their desire to rent for a short period - 1-3 months, not a whole year. I.e. owners prefer to rent out long-term," she says.

"We are almost no longer able to find new housing for refugees, but on the other hand, the pressure is no longer so strong, as the state intervened and provided accommodation," Stoykova said.

The brokers of "Address" point out that half of the landlords are people for whom the rent is not essential. They are renting out their homes free of charge or for a token rent, and in return expect to cover the overhead costs of the refugees.

The other group are investment-minded owners, for whom renting is the only business venture and are reluctant to compromise. For them, the nationality of the tenants does not matter, they are rather not ready to compromise with the price and do not reach a deal, the brokers explain. Many of these homes have been "dark windows" since before the war, as their owners prefer not to rent them out under conditions other than the original. We have seen a significant decline in supply in the districts of Varna and Burgas since the end of February, and this is mainly due to concluded lease agreements with Ukrainian citizens, said Boris Pavlov. He adds that many holiday property owners have also started the season earlier than usual and the nights spent in March even exceeded those in June 2021, which would not be possible under normal circumstances.

The number of offers in Sofia and Plovdiv is also declining significantly, and in the capital they are already at pre-pandemic levels, Pavlov said. However, limited supply is mainly due to people already returning to work in major cities - a trend that began last spring. For landlords in Sofia and Plovdiv, the lease term is of paramount importance and transactions with Ukrainian citizens are lower, he said.

We do not want Ukrainians

After the initial enthusiasm of both hoteliers and private owners to shelter refugees from Ukraine, the picture has now changed. Most brokers do not want to talk about it at all. Others say low budgets combined with high demands are a major problem, but also report owners who want inadequately high rents for housing in dire straits. An additional consideration is the short deadlines with unclear prospects, the presence of pets and fears that bills and even rents may remain outstanding.

Boris Pavlov commented that he sees a clear tendency for property owners to refuse to rent to Ukrainian citizens. "Floating rents are among the main reasons, but there are others - for example, landlords are worried that Ukrainians will not be able to pay their rent and utility bills. The concern is understandable, as for many landlords rental income is a major component in the family budget, they are used to repay loans and cover ever-increasing consumption costs," he says.

On the other hand, he notes that many Ukrainians have funds, some still receive salaries, and others have already found work in Bulgaria. According to him, the result is a lack of market efficiency and fewer deals.

"We help solve this case by offering to connect the parties without commission, completely free of charge, both for Ukrainians and Bulgarian citizens seeking to rent or lease property. We are currently developing a special mechanism to build trust between the countries - it will be ready before the end of the summer when the government's new program for accommodation in state bases and hotels expires", he added.

He estimates that Ukrainians seeking temporary protection in Bulgaria have a tangible effect on the rental market, especially on the Black Sea coast. In the conditions of low supply and increased demand, rental prices are rising, which is in line with the inflation we are seeing, he added. He predicts that the prices of standard long-term rents, as well as short-term ones, will continue to rise and "we will witness even higher levels in the autumn".

/Tatiana Dimitrova, Dnevnik
May 30,2022
Bulgaria's Sunny Beach opens season with moderate optimism despite the war and pandemic

The active summer season in Bulgaria's largest Black Sea resort of Sunny Beach officially starts on June 1, but tourists have started arriving since the beginning of May. Most of the early summer guests are from Great Britain, Poland and Germany, Teodor Pastarmazhdiev, a member of the Board of the Union of Owners in Sunny Beach has told us. According to him, expectations for summer 2022 in the resort are moderately optimistic but there is uncertainty in the tourism industry. After the pandemic and disturbances in international travel, the war in Ukraine has now made tourists extremely cautious. "We think that most of the tourists would wait until the last moment before making plans about their vacation," Teodor Pastarmadzhiev said and added:

"The difference between last season and this one is that then there were great restrictions on international travel. The vast majority of tour operators, including the British ones, had canceled their flight programs altogether. Even if tourists from Britain wanted to visit us, they could not come. This is not the case now as there are enough flights and those who want can easily visit Bulgaria."

Teodor Pastarmadzhiev does not share the fears of some of his colleagues that the war and the outflow of Russian tourists would have a "detrimental" effect on the season. "We lost Russian tourists a long time ago, long before the pandemic and the war due to a number of factors," he said, adding that currently Russian citizens in Sunny Beach and the region are mostly property owners, not tourists. However, the lack of Ukrainian tourists could have a negative impact.

Currently, there are Ukrainian refugees accommodated in some of the hotels in Sunny Beach and part of their expenses are covered by the Bulgarian state. "However, these Ukrainian citizens occupy a very small percentage of available hotel rooms," Mr. Pastarmadzhiev said and added:

"Officially, there were between 25,000 and 30,000 people registered under the government assistance program for Ukrainians fleeing the war. We have at least 300,000 beds in the area. This means that just 10% of our accommodation places are occupied by Ukrainian citizens. This can hardly create significant problems keeping in mind the fact that in the past ten days many Ukrainian citizens left our hotels."

Some of them are returning home, while others are heading to state accommodation bases around the country. But there is a different problem that the tourism industry faces – galloping prices. Raw materials, fuels energy, food, etc. are becoming more and more expensive in the backdrop of the raging military conflict. That is why the growth of prices of services and tourist packages is expected to continue.

"What we expect is a rise in the price of offered packages by at least 20%, provided that we do not know yet what the price of electricity would be in July and August. This puts us in a difficult position when making plans and setting prices in advance," Pastarmazhdiev says.
May 6,2022
167 Villages in Bulgaria are without a Single Inhabitant

The depopulation of Bulgarian villages continues. In 1173 villages, which is about one fifth of all settlements in our country, live up to 50 people, and in 167 villages there is not a single inhabitant. This is shown by the data of the National Statistical Institute (NSI) at the end of 2021.

The largest number of villages without inhabitants are mountainous and are located in the districts of Gabrovo (61), Veliko Tarnovo (50), Kardzhali (12) and Smolyan (10).

The total number of settlements in Bulgaria is 5257, of which 257 are cities. There are also 165 settlements, of which 8 are of national importance and the rest are local.

Six cities have a population of over 100,000 people. These are Sofia, Plovdiv, Varna, Burgas, Ruse and Stara Zagora, where more than a third of the country's population lives (34.4%).

The capital is the only city in Bulgaria with a population of over 1 million people, and by the end of 2021 the population of the capital is over 1.3 million.

The population of Sofia Municipality is unevenly distributed in its separate administrative regions. At the end of 2021, in three of them - "Lyulin", "Mladost" and "Student City", live 24% of the inhabitants of Sofia Municipality, and each of these areas numbers over 100,000 people. The smallest district in Sofia Municipality is Bankya with a population of 11,615 people, or 0.9 percent of the municipality's population.
April 16,2022
New Rise of Property Prices in Bulgaria

In addition to the prices of basic food products and household bills, the prices of real estate in Bulgaria are also going up.

According to a study by Nova TV in Burgas, the wave of refugees from Ukraine is affecting the real estate market - Russians are selling and Ukrainians are buying or renting housing.

"There is an increased demand for rental accommodation. This is not only in Burgas but also in the region. The largest number of refugees is in Sunny Beach, Nessebar, Burgas, Kiten and Primorsko", said the mayor of Burgas Dimitar Nikolov.

In the region of Varna, the National Real Estate Association reports up to 35% growth in transactions for the first quarter of 2022, compared to the same period last 2021.

"There is a change in the real estate market. In the Varna region there is a serious increase in transactions as well as an increase in residential property prices by 5% - 10%," said Ivaylo Gradev, member of the board of the association.
April 13,2022
85,000 affordable homes for the homeless are needed in Bulgaria

Decent housing is a fundamental human right which should be embedded in national and European legislation, reads a European Parliament resolution adopted in January last year. Minimum mandatory requirements for healthy homes, including indoor air quality, clean and high-quality drinking water, adequate and equitable sanitation and hygiene, connection to sewage and water networks must be introduced at EU level. The document also sets down the goal to end homelessness by 2030.

There were 700,000 homeless people in the EU in 2020, their number having risen by 70% in the past decade. There are no accurate statistics to show how many homeless people there are in Bulgaria. The reasons they lead a vagrant life are highly individual though most often they do not have a home of their own, or their home is unlivable. For the destitute, applying for social housing is often "mission impossible".

What are the reasons?

"We took a look at the statistics showing how the number of council houses has changed through the years - the homes in which municipalities can accommodate the destitute at more affordable rent. In 1993 their number on the territory of Sofia was 120,000, now they have now dropped to 9,000, official Sofia municipality data show. On the other hand, there are currently more than 10,000 destitute people in the city who are eligible for such housing," Stefan Krastev, co-author of a specialized report entitled "A home for all, mission (im)possible", said in an interview with the BNR.

Because there is a shortage of vacancies, some of the destitute people have to be put up at the temporary accommodation centres for the homeless. But in Sofia there are only three such centres, with a capacity of accommodating 510.

Fifteen whole years ago, the state delegated almost all of its powers regarding housing policy, to municipalities, but they have neither the housing stock, nor the financial resource to put these policies through.

"In the past 30 years the only financial resource that has been coming in for coping with these problems has been from operational programmes connected with regional development. Part of the funding has been spent on building social housing. A total of 1,400 homes have been built in the past 10 years under these operational programmes, which covers around 1% of the real needs in the country," Krastev said, and added that according to analyses, there need to be at least 85,000 affordable homes nationwide. "The sum needed to build them is around EUR 2 billion."

During the past two pandemic years alone we have witnessed a great many changes that have altered the way we think about where we lived, as well as the environment we lived in.

"These past few years we have seen more and more people opting to live in smaller towns and villages, buying property there, whole families who work online settling there. Taking care of these families, and most of all the policy for their accommodation is particularly important for each individual municipality, so they can motivate them to stay there, but also to remain in Bulgaria," architect Iskra Dandolova said in an interview with the BNR.
April 12,2022
Sales of Russian-owned real estate on Bulgaria's Black Sea coast remain frozen over war in Ukraine

Real estate sales by Russian citizens in Bulgaria have been completely stopped and claims that Russians were selling cheaply their properties on the Black Sea coast are untrue, experts say. With the ban on bank transfers to Russia, as well as on transfers from Russian to Bulgarian bank accounts, such transactions can not be carried out.

There has been a steady trend since 2014 for Russians to withdraw from the real estate market in this country. According to real estate companies, after the annexation of Crimea and Vladimir Putin's call on government officials to refrain from buying property in Bulgaria, the first wave of sales of Russian apartments by the sea started.

The pandemic crisis, inflation and the collapse of the Russian ruble made the trend grow, as life in Bulgaria proved too expensive for Russian citizens.
April 11,2022
More and more young Bulgarians opt for a life outside the big cities

The last two years of living in a global pandemic have radically changed our way of life and worldview, and thus our dreams and aspirations for the future. If before that, young and active people in Bulgaria perceived having a well-paid job and their own home in a big city as a token of success, and the villages continued to become more and more depopulated, today things are a little different. Living in a house with a yard away from city noise and dirty air have turned out to be a far more desirable place, and the pandemic proved that it does not exclude a good working position performed from a distance. A dream that many Bulgarians have already realized. This was shown by the data presented during a business forum at the end of March in Sofia with the participation of experts in the field.

In the last two years alone, the population in Bulgarian villages has increased by 200,000 people, half of whom (52%) are of working age. In 2021, the number of newly registered residents of small settlements has increased by 108,550 people, and the forecast is that in 2022 it will increase by another 90,000 Bulgarians, says Borislav Borisov, chairman of the Association of Bulgarian Villages. According to him, the demand for houses near major cities exceeds the supply 10 times. Good infrastructure and distance of up to 80 km to a big city turn out to be key factors when choosing a place. Ready-to-move-in properties with a yard of at least a decare or newly built ones in gated communities, as well as vacant plots for construction are preferred. Clean air, closeness to nature and the feeling of "safe" freedom have become an increasingly important criterion when buying a property for active Bulgarians.

"The biggest advantage is peace of mind. This is something that for me matters most. You are much more physically active than in the city and you can, if you wish, grow your own food,"says Tsveta Yordanova, a former deputy mayor of the village of Komarevo near the town of Berkovitsa in Northwestern Bulgaria.

About two years ago, Tsveta made the final decision to return permanently to her native village and together with her husband Bogdan they are now part of this positive trend. As the biggest shortcoming in her new way of life, Tsveta defines the lack of young people with whom to communicate and whom she can count on for help. The legacy of the past decades, in which small settlements were massively depopulated, is still being felt. According to her, here comes the important role of the local municipal authorities which have the task to make the specific place pleasant to live in and adequate to the needs of its residents.

But village life is not cheap at all. Similar to real estate prices in Sofia, which have jumped 29% in the last two years, rural real estate has doubled in the last 12 months, brokers say. The war in Ukraine has not yet affected the market, but rising inflation in our country and the uncertain future have made demand much more restrained. Most houses for sale require major or partial repairs, which in today's market situation requires significant funds. The maintenance of such a property is sometimes many times higher than that of an apartment in the city.

That is why it is good to "try" this way of life before starting to buy a property. Initiatives such as "Property for rent, without rent" offer just that.

Some time ago we met with its creator, the actress Iren Nencheva, according to whom it takes three or four years of living in a village to find out if this is your thing. The idea is not to live for free in someone else's property, but to live with a contract and clear rules in someone else's house, taking care of its renovation and maintenance at your expense without paying additional rent. "Only hard-working people live in the countryside. There is no way a person who is not physically active can live and maintain a house outside the city "- Irene is categorical. Working with the earth can be extremely healing. She admits that gardening, which has become her hobby, has cured her of her depression.

One must have a desire and an inner need for a connection with nature in order to take such a step in one's life, those who have chosen to live "quietly" are categorical. One of them is our colleague from Vidin radio Gennady Velov. At the end of last year, he bought a property in the Vidin village of Sinagovtsi, where he now spends much of his free time with the idea that his permanent home will soon be there.

"One of the reasons to stop at Sinagovtsi is because of the construction of the new highway, which will pass nearby and will provide a smooth connection with Vidin, where I work. With the construction of the highway I will be able to get to the city faster than if I come from one of the inner districts in it. The disadvantages are the lack of entertainment and close medical care. The property needs renovation, and currently the building materials are at a very high price. In general, the renovation of the house and the construction of the highway will run in parallel, and I hope that their completion will coincide within the next few years."

And while walking the path of his dream, Gennady Velov is adamant that this is the future - to live outside the city! "The city is a place for work, for administrative tasks, to shop, but life outside it is better!"
April 9,2022
Almost no Russian Tourists in Bulgaria this year - they are Selling their Properties

"About 50,000 Russian citizens are expected to come to Bulgaria this year with flights via Istanbul, Dubai and Belgrade, some of them with properties in Bulgaria", predicts Assoc. Prof. Rumen Draganov, a longtime expert in the field of tourism and a teacher. "However, this is the minimum they reached in the pandemic 2020 - for comparison in previous years they were 550,000, in the years of socialism they exceeded one million", Draganov said.

Although he does not have exact data, he estimated that these properties owned by Russians in Bulgaria are more than 200,000 - not only by the sea but also inland, and some of them are owned by families in mixed marriages.

"It is very good for some Russians to have property here in this situation because Bulgaria is a safe destination. There are also those who do not agree with what is happening in Russia and want to distance themselves," he said.

"Is the Russian tourist market lost in our country? At this moment – yes", Draganov, who is the director of the Institute for Analysis and Evaluation in Tourism, is categorical. According to him, however, the market will certainly recover when the international situation allows it.

"There are Russian citizens who sell their homes but the reasons are mainly economic, in no case based on the attitude of Bulgarians towards Russians, on the contrary, they feel much more stable here and have a much greater desire to rest here instead of to go to Turkey, for example", according to the observations of Hristo Nikolov, Chairman of the board of the association "With Russia for Faith, Unity and Culture – Nessebar", which has more than 550 members, more than half of whom are Russians. The association has existed since 2016, and its original idea was to include the Russian diaspora in our country through various cultural celebrations.

"However, EU sanctions definitely have a negative effect on them. Due to the ban on flights, Russians with property in our country travel through Turkey, which makes their visits much more expensive." Hristo Nikolov also gives a concrete example: "A flight from St. Petersburg through Sochi and through Turkey cost a traveler 1,500 euros, that's a huge amount."

Half of the Russian properties in Pomorie have been sold

The neighborhood known as "Little Russia" in Pomorie is deserted, and the trend is to sell the apartments available in it. "Right now, you can't hear Russian speech in the town", Pomorie Mayor Ivan Alexiev told BTA.

According to him, the reflux began two years ago with the onset of the pandemic and travel restrictions. "Fewer and fewer Russian citizens have started coming, inflation and the collapse of the Russian ruble have also affected them, and this process of selling apartments has begun, which has been going on for two or even three years. Most Russian citizens who visit Bulgaria come in the summer. "There were not that many Russians last summer and the summer before that, and because of the war in Ukraine, homes owned by them are being sold en masse," he said.

Currently, an extremely small number of Russians are in Pomorie, and at least half of the homes have been sold as property in the last two or three years, the mayor added.

His observations show that the war in Ukraine did not make them come to our country and they are currently staying in Russia. "During winters here there are mostly older people, retirees who tolerate the climate and their relatives help them, but they have obviously returned, I do not see them in the town at the moment," Alexiev said.

Properties are for sale but not for pennies

"Is there a current market for 'second home' properties? Yes, and no. There is no lack of Russians who want to sell their property in our country but in practice, this is now impossible. Such properties in Bulgaria are mostly owned by the average Russian, who has often taken out a loan for the purchase, and were acquired for considerable sums", Ginka Todorova, manager of the real estate agency MG Estate, with offices in Burgas and Primorsko, told BTA. The devaluation of the Russian ruble is forcing some owners to part with real estate. Another blow comes with the corona crisis, and the war in Ukraine finally puts many of them in a situation of no choice.

"Traveling to Bulgaria is difficult and expensive, for some, it is a problem to service their loans, which are in euros, there are costs for the maintenance of the property, which in the end they cannot use", says Todorova. "So the decision to sell comes naturally but sanctions against Russia, and in particular those related to payments, are virtually freezing these deals."

According to her, despite the overall situation, these properties cannot be expected to be bought for pennies and are offered at prices adequate on the market at the moment.
April 2,2022
In 2 years 200,000 Bulgarians came back to living in Villages

The pandemic has fundamentally changed our lives. Habits have become different, and the desire to seek a freer and healthier life has intensified. That is why in the last 2 years 200,000 Bulgarians have moved to the countryside or at least bought a property far from the big city. In some regions, such as Plovdiv and Stara Zagora, the demand for houses exceeds 10 times their supply, according to a study by the Association of Bulgarian Villages.

Bulgarians are mainly looking for ready-to-move-in houses, with a yard of at least one decare, as well as houses in new residential complexes. The Plovdiv village of Markovo is one of the most developing in the region. According to issued building permits, it ranks second in Bulgaria after the Municipality of Sofia.

In the village of Markovo, known as Plovdiv's Beverly Hills, with poor infrastructure and lack of sewerage, set a real record for newly registered - 1,300 people in the last two years alone.

"This, of course, makes us very happy but it leads to some problems such as lack of places in kindergarten and school," said Desislava Terzieva, mayor of the village.

The influx of people wishing to settle in the village has led to a construction boom. 686 permits were issued in one year.

In the villages around Plovdiv at the moment it is almost impossible to find and buy a house, the brokers explain.

"We have at least 25% growth in property sales in the villages, but the prices are already quite close to those in the city. That is, in the perimeter of about 5-7 kilometers around Plovdiv, if you want to buy a house that is in good condition, suitable for living with a yard of up to 700 acres, you need to prepare over 100,000 euros," said Alexander Ushev, manager of a real estate agency.

Real estate agencies are also reporting a jump in house prices in rural areas due to high demand. The increase is on average between 20 and 30%.

According to the Association of Bulgarian Villages last year alone, the total number of newly registered in the villages was 108,550. The forecast for this year is that they will increase by another 90,000 people.
March 30,2022
Bulgaria: 40% is the Jump in Property Prices in some Districts of Sofia

The Association of Construction Entrepreneurs is worried about rising house prices above levels that are unbearable for the population - over 100,000 - 110,000 euros per apartment. This was said on BNT by Georgi Shopov from the Association of Construction Entrepreneurs. "We are moving towards a negative trend typical of Western Europe, where a lawyer, a paid doctor, will not be able to afford a home", he said.

"Unbearable prices for people with an employment contract are around 120,000 euros", and Strahil Ivanov, a real estate broker, is adamant.

According to him, for a year now the real estate market in Bulgaria has been in an explosion of sales, interest and prices.

In Sofia, 29% is the average price increase. There are neighborhoods in the capital where the increase is 40%.

"These are Center, East, the South Quarters and the former 'Hladilnika' neighborhood, now called 'Paradise'. These are places where prices and interest are extremely high. At the same time, infrastructure and parking problems have negative effects." said Ivanov.

According to Georgi Shopov, the big problem is inflation in construction. "Before the war, it was 27%. Before the war, reinforcing iron, which is the main product in housing construction, jumped from BGN 1.5 to BGN 1.70 in a year. It is currently BGN 2.60. This is a speculative increase due to the lack of supplies, which are 20% of the iron used in Bulgaria from Ukraine", Shopov said.

According to him, however, ships with construction iron have left the world and this will be overcome. Normalization of prices is expected, and they should again become BGN 1.70.
March 21,2022
Bulgaria has One of the Smallest Gender Pay Gaps in Europe

Bulgaria has the fourth smallest gender savings gap in Europe when it comes to buying a property, new research from Uswitch.com/mortgages reveals.

Uswitch.com/mortgages sought to uncover how much longer women of each European country must save for a house deposit than men. The study estimated the number of years that it would take for women to afford a deposit in each country; based on the average household saving rates, annual earnings, and income tax rates compared to the average property price and the minimum deposit requirements in each location.

Bulgaria has the fourth smallest gender savings gap in Europe

With men saving 19.44% more than women each year, Bulgaria places fourth. Women in the country need 8 months, 2 weeks and 1 day longer to afford a property deposit than their male counterparts. Although this is still a long period of time, Bulgarian men and women have the second shortest wait in Europe to afford their minimum deposit requirement, at just four years –6 years sooner than their Romanian neighbours (10 years).

Romania has the smallest saving disparity between men and women

Despite having to save for the seventh longest period (10 years) to afford a house deposit, women in Romania see the smallest savings gap between men and women. On average, Romanian men save €2,448 annually - 3.28% more than Romanian women (€2,370). This means that in this Eastern European country, women need to save just 3 months, 3 weeks, and 4 days longer than men to afford a house deposit.

Uswitch.com/mortgages discovered that Belgium has the second lowest gender savings gap, with men managing to save 11.10% more than women on average each year. This means that Belgian women must save for 5 months, 1 week and 5 days longer than men to afford a deposit – with Belgian men needing just four years.

Denmark places third. On average, Danish women need to save for 6 months, 4 weeks and 1 day longer than their male counterparts to afford the minimum deposit requirement, with men earning 23.47% more than women on average each year. However, both Danish men and women can relish in the fact that they have the shortest wait in Europe to be able to afford their deposit at just three years - over 35 years quicker than Polish residents (41 years for men, 49 years for women).

Polish women must save for 8 and a half years longer than men

In Poland, Uswitch.com/mortgages found that although men will save just 20.99% more than women each year, the eighth lowest savings gap in Europe, it will take women a whopping 8 and a half years longer to afford a house deposit. This is due to women saving an average of just €356 each year, a staggering 4,870% decrease to the savings made by their German neighbours (€7,162).
February 7,2022
Bulgaria 49% Growth in Housing Construction in the Last Quarter of 2021

The number of commissioned residential buildings in the fourth quarter of 2021 was 1329, which is 43.2% more than the same period in 2020, and newly built housing in them is 6430, or 49.2% more, according to the National Statistics Institute.

The total useful floor area of ne​wly built dwellings in the fourth quarter of 2021 was 618.4 thousand square meters or 48.5% more than in the same quarter of 2020, and the living space increased by 53.7% and reached 492.1 thousand square meters.

At the same time, the average useful floor area of ​​a newly built dwelling decreased from 96.6 sq.m in the fourth quarter of 2020 to 96.2 sq.m in the same quarter of 2021. The largest average usable area of ​​a newly built dwelling was registered in the districts of Montana - 208.9 sq.m, and Gabrovo - 192.2 sq.m, and the smallest - in the districts of Vratsa - 52.3 sq.m, and Blagoevgrad - 67.9 sq.m.

Of the newly built residential buildings put into operation in the fourth quarter of 2021, 76.3% were with reinforced concrete construction, 20.5% with brick construction, 2.4% with another, and 0.8% with prefabricated construction. The largest is the relative share of newly built houses (73.9%), followed by housing estates (18.7%). Compared to the fourth quarter of 2020, there is an increase in the number of newly built houses, apartment buildings, villas and mixed-use buildings.

Most residential buildings were put into operation in Sofia - 235 buildings with 2173 dwellings and the districts of Plovdiv (175 buildings with 460 dwellings) and Varna (162 buildings with 1186 dwellings in them).

The share of newly built dwellings with two rooms is the highest (41.9%), followed by those with three rooms (32.8%), and the lowest is the share of dwellings with six or more rooms - 3.9%.

/Dnevnik
January 19,2022
Bulgaria: There is No Bubble in the Real Estate Market. For Now

There is no bubble in the real estate market in Bulgaria yet, but obviously, the number of deals and house prices will continue to rise. This was summed up by experts during a discussion on real estate in Bulgaria. The reason for this is the large savings of the population, low-interest rates on loans and the desire to buy a better property. No one has been able to predict how the pandemic will affect prices, with some market players expecting the effect to be downward, but in practice the opposite has happened.

There is no bubble, but we are moving in that direction

There is definitely no bubble in the market and if you compare the situation with that in 2008 you can see that then one of the reasons for the bubble was that the expansion went hand in hand with rising prices and high-interest rates on loans and savings, and now interest rates on loans are a provocateur for rising prices. This is explained by Gergana Bahchevanova, executive director of the real estate agency "Address". She adds that at the moment the interest rates are almost 5 times lower than then.

Tihomir Toshev, manager of Credit Center, commented that the bubble of the 2008 crisis began to inflate five years earlier, with house prices rising by 130% between 2003 and 2008. He reminds that such unhealthy growths are those in which prices rise by more than 10% per year. He says this is not the case now, with the exception of 2014 when the annual increase was 17%.

Gergana Bahchevanova pointed out that in 2021 prices have risen by 15%, but emphasized that in the last 2-3 years the growth is "so tangible" because it is formed by the desire of people to buy fully finished homes in which they can move in immediately - completely finished new, completely renovated old. "This is an investment on the part of the seller. And this growth is increasingly provoked by this," she explained.

Toshev called for common sense in the market, because if we follow this pace, we will invariably lead to a bubble in the real estate market, which may not lead to a collapse in prices by, for example, 40%, but there will be no deals for a long time.

Irina Kaneva, Commercial and Marketing Director of BLD, commented that many customers of the company regret that they have not made a purchase in the last 1-2 years, because during this period they missed the opportunity to buy a home 20-30% cheaper than it is now.

She pointed out that there is currently a demand that exceeds supply. "Not only is there no bubble, but the new construction has not reached the peak in property prices. The coronavirus has brought an incredible boom in the prices of raw materials and labor. For an investor is now much more expensive to put up a building," she added.

All three commented that the market will obviously continue to rise - both in terms of prices and the number of transactions at least during the year. The forecast is that interest rates on mortgage loans will remain at last year's levels, but after 2-3 years it is expected to begin a smooth growth, which is already present in the United States, Toshev reminded. Kaneva pointed out that currently, investors in residential buildings do not need such quick deals by announcing that there is a waiting list for projects in good locations and at the moment the project receives approval for construction, the apartments in it are sold out in 2- 3 weeks.

Young people are driving the market

The last census showed that only Sofia is growing, and in the last 2-3 years a whole new group of buyers has emerged on its real estate market, which is surprising for us, Bahchevanova analyzes. These are people under 30, and even under 25, who are in their first job, but with an income well above average, and who think about the quality of life. They buy because they want to live in a better place, to have a view and space, which is also an engine for market growth. This group of buyers is also partially sponsored by the parents for such a purchase and, in addition, has access to very cheap loans at the moment to supplement the missing part of the price of the home.

She adds that yes, people cannot live in 3 properties at the same time if they invest their savings in it, but they do not see another alternative for their money. She estimates that because of this, last year a little over 20% of the transactions are already for investment purposes, and the combination of own funds and a loan is usually used for financing.

Toshev commented that he is sending back his clients who want to buy a property for the purpose of investing with a loan. "You can't invest someone else's money," he argued.

The new is the new old

Most buyers are still wondering whether to buy an old building or a new property.

The participants in the discussion point out that the old homes are still larger in area, have built infrastructure, which includes kindergartens and schools nearby. At the same time, especially young buyers want a home that no one has lived in before, they are modern and find more common ground with neighbors in new buildings.

There is also a group that prefers panel buildings - 10-15% of buyers, commented Gergana Bahchevanova. These are people who want their children to grow up where they grew up, to go to the same school, to know that they always have a place to park, and their parents also live nearby. The old does not change, does not evolve, there is a residual odor, commented Irina Kaneva. According to her, the new construction in recent years brings "a lot of negatives" in the minds of potential buyers because it was allowed the construction of buildings and entire complexes without the associated infrastructure. "But more and more companies have started thinking about the needs of the client before designing a building and a neighborhood. In the old construction, there are spacious rooms, large area, but each material has a technological life. A young man would like his home not to be as old as his grandmother," she said.

Toshev also reports that for most buyers there are still fears of new construction, although the previous crisis has weeded out troubled investors. The reason is that they are worried about making a "hole and blueprint" deal, especially in high-demand neighborhoods, because they are worried about whether it will be built at all, whether it will be on time, how they will be able to pay both rent and credit. "So people come mainly with the attitude to buy a house of old construction, which, however, to start living in immediately. 30% of people who came with the attitude of old have bought a new home," he said.

Loan is repaid, rent is not

With this logic, Kaneva explained the desire of most Bulgarians to live not on rent, but in their own homes. Bahchevanova commented that the reason why people in other European countries live in rents en masse is that they often move. A similar trend is beginning to emerge in the Bulgarian market. If until 15 years ago people bought a home that will last a lifetime, now more and more people are accepting it as a temporary option for the next 5-10 years.

Tihomir Toshev reminded that he always advises his clients, when deciding to buy a home and will take a loan for it, to calculate no more than 30% of the family income to go to the monthly installments. They can allow this percentage to rise to and above 45 if the household has a secure and well above average income. He also reminds that it is important for the loan to go with life insurance. Many people are now aware of this and every 7 out of 10 loans are insured, and until years ago it was the opposite, mostly due to the increase in the monthly installment. He also gave his formula when deciding whether or not to buy a property:

- 15% of the value of the property to be available plus the cost of purchase income to be secure for at least the next few years

-payments for 3-6 months to be saved in case of difficulties

- the buyer must be sure that they need to buy a home

/Dnevnik
January 17, 2022
Price of housing in Bulgaria has risen by more than the EU average since 2010

The increase in the price of housing in Bulgaria since 2010 is above the European Union average. Prices in the country jumped by 43%, while growth in the EU was 39%, according to Eurostat data for the third quarter of 2021. The most significant increase for the period was in Estonia, while in four other countries housing prices fell.

Different directions

On an annual basis, rents in the EU rose by 1.2% in the third quarter of 2021, and house prices jumped 9.2%, according to Eurostat data. The analysis also shows an interesting trend in recent years. While in 2010 and early 2011 the prices of both rents and homes moved smoothly upwards, then their directions diverged. Rents continued to grow steadily until the third quarter of 2021. Housing prices, on the other hand, have varied significantly. Thus, after declining sharply in the period up to the first quarter of 2013, they remained relatively stable until early 2015, when they began to rise rapidly, outpacing rents. Overall, rising house prices are outpacing rents in 18 EU countries.

Record holders

From 2010 to the third quarter of 2021, rents in the EU rose by 16% on average and house prices by 39%. In total, housing prices have risen in 23 countries and fallen in price in four. The highest growth is in Estonia (141%), Hungary (118%), Luxembourg (117%), Latvia (106%) and Austria (104%). At the same time, a decline was reported in Greece (-28%), Italy (-12%), Cyprus (-6%) and Spain (-0.5%).

Rents have risen in 25 countries and two have fallen. Again with the highest growth is Estonia (162%), followed by Lithuania (111%) and Ireland (68%). There is a decrease in Greece (-25%) and Cyprus (-3%).

/Capital
January 8,2022
Bulgaria: Property Prices will Rise this year as well

Real estate prices will continue to rise this year, financial analysts warn. Demand continues to grow. Is there already a bubble in the real estate market and what are the risks - answers Svetozar Kostadinov from BNT.

Spas Georgiev is looking to buy a one-bedroom apartment and give it for rent. According to him, this is a good measure against rising inflation, and he will use a bank loan to finance it. Does he see a risk to his investment?

"If there is a time when there are no tenants or no income in the property, it will simply delay its payment, but in any case it will pay off, because properties are always in demand," Spas Georgiev commented.

About 40% of buyers are looking for housing for investment purposes, according to brokers. Properties announced for sale 2-3 years ago are also being bought. And in some districts of the big cities, there is an increase in prices of over 10%.

"It is approaching the market, which was between 2005-2008, at the moment there is a lot of interest in buying and selling. There are many motivated buyers, there are far fewer sellers, there are far fewer good offers," commented Ivan Peev, real estate agent.

Increased interest in buying homes and taking out mortgages has prompted the Bulgarian National Bank to increase its countercyclical capital buffer.

The purpose of the mechanism is to protect the banking system from potential losses in periods of excessive credit growth. Whether the BNB will announce a new increase to 2% will largely depend on the movement of mortgage loans.

"If there is a property bubble, and prices fall, and people stop paying their mortgages to the banks because they took an investment and expected to sell the property or rent it out to get their money back, and this is not possible, in fact, the risk will be borne by the banks," said Nikola Yankov, an investment consultant.

Negative interest rates on deposits also make people look for more profitable assets in which to invest their savings.

"In 3/4 of the real estate transactions now in Sofia should be cash, not credit. That is, it is clear that people simply transfer their money from zero-interest deposits to real assets, fearing inflation," said Tsvetoslav Tsachev, investment consultant.

Despite the BNB measure, brokers expect the demand for housing to continue in the coming months, and the growth of prices to continue, but at a slower pace.

/BNT


Horses, Rila Mountain

© 2023, D. Georgieva

Did you know?

June 28,2022
Owners in Bulgaria have Earned BGN 14 Million in Income from Properties Rented through Airbnb ...


| | |
| --- | --- |
| | Call Properties in Bulgaria (a service of easyBG Real Estate LLC) - probably the best UK BG property specialists since 1998. Talk NOW with no obligation to a real person. Please call us at 020 4577-3369 (UK) or +359 29 862-863 (BG) |



Whilst every care is taken to ensure that all general information and descriptions of property is correct we advise all clients to make their own checks and take legal advise when purchasing property overseas. Information and price guides subject to change. All properties shown are to the best of our knowledge genuinely for sale at the time of publication (unless clearly marked "Reserved" or "Sold"). Although the properties have been visited by our staff and details are produced in good faith, no responsibility is taken by us for any discrepancies, inaccuracies or omissions. All introductions and referrals to agents, lawyers and other services are made in good faith but no responsibility is taken by us for any problems or negligence which may arise. All background information about Bulgaria is taken from that available in the public domain and is not a recommendation from us or our staff although of course we may add comments and suggestions based on personal experience (such as restaurants)


wishes you