Search Property

FREE Property Listing

  Property Under £20k

  Property Gallery

  Special Offers

  Information BG

  About Us

  Contact Us

  Blog

  Безплатна обява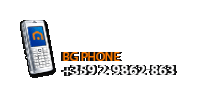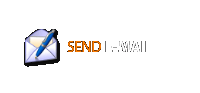 1 EUR = 1.070000 USD
1 GBP = 1.160000 EUR
1 GBP = 0.858781 USD
Cheap Investment Property Bulgaria
Bulgarian Property
Bulgarian Property Investments
Bulgarian Off Plan Property
Real Estate Bulgaria
Apartments in Bulgaria
| | | |
| --- | --- | --- |
| | BLOG ARCHIVE - 2011 | |
1700 Years From
The Edict of Toleration
On April 30, 311, Galerius proclaimed the Edict of Toleration at Serdica (today's Sofia - the Capital of Bulgaria) ending the Christian persecutions. Galerius died on May 5, 311. He was succeeded by Constantine I, his longtime rival. Constantine's rule marked a significant turning point for the Roman Empire, for he was the first emperor to convert to Christianity, but even prior to that had strengthened the original 311 edict of tolerance with his own Edict of Milan in 313, which banned all forms of religious persecution in the empire.


July 12, 2011
'Limited Return' of Bulgarian Real Estate Market 'On the Way'

Data shows Bulgaria's real estate sector is experiencing a limited recovery, according to the "Bulgaria Real Estate Report Q3 2011" of Business Monitor International (BMI).

"Bulgaria's real estate sector has experienced a startling downward trend in recent years as the value of property has plummeted led by a dearth of demand. Early data from the first two months of 2011, however, suggest that a limited return is on the way," the report says.

It cites data that an average of 1 550 property auctions took place a month in January and February 2011, compared with a monthly average of 750 in 2010.

The rise was due to increasing numbers of non-performing mortgage loans and old tenders without buyers in the country. This increase is expected to increase accessibility to lower-priced properties in Bulgaria

Although the real estate sector has experienced a small upturn in recent months, Bulgaria is unlikely to see substantial supply of new office, retail or industrial space over the coming years, according to BMI.

The report prediction is that yields will remain broadly stable over the short term. The market has a long way to go to recover before BMI sees anything like the growth of the previous decade, it points out.

In terms of macroeconomics, the research's view is that Bulgaria would experience a more robust return to economic growth has played out sooner than expected, with the country's economy hitting its stride in the final quarter of 2010, posting real year-on-year growth of 2.1%.

"However, a fundamental improvement in Bulgaria's economy has yet to be seen that would prompt BMI to upgrade the report forecasts and therefore the 2011 real GDP growth expectation is left virtually unchanged at 2.7%," it says.
July 4, 2011
Bulgarian Real Estate Prices to Stablize at 5-6% Annual Growth Rate - Asset Fund CEO

The current driver for real estate values in Bulgaria, the income levels and domestic demand of the population, are set to result in a stable annual growth rate of 5-6% of real estate prices, Curtis M. Coward, CEO of the Arceland asset management fund told Novinite.com (Sofia News Agency) in an interview.

According to Coward, who is also a member of he Bulgarian Land and Property Owners Association (BULLPOA), that is a reliable, understandable, and credible number for a decade, as opposed to 20% or 30% or 40% for 18 months or so.

Although Bulgarians are the poorest people in the EU, he says, the growth in people's income levels is one of the fastest because it is from such a low base, so as a percentage it is growing much faster than in the EU generally.

Citing the proposal of the Bulgarian government to increase the minimum wage by 12.5% in September, he points out that this is "an astronomical figure", compared to the 1, 2 or 3% increases that can be observed in other countries.

In Coward's words, however, Bulgaria has lost some of its attraction as a destination for real estate investment due to the deflated hopes surrounding its EU accession.

"Three years ago there was a huge inflow of what I call "hot money" around the EU accession.

People got very excited and extrapolated that Bulgaria is going to become like the UK or something like this... Not so fast! Probably too much money came in too fast", Arceland's CEO remarks.

He believes that the impact of the catastrophic financial crisis on Bulgaria is gradually fading away, adding that, although the country had nothing to do with the meltdown, it was swept by it like a tsunami.

Regarding investment in the different types of real estate, he highlights farm land as the soundest investment.

"Bulgaria has an enormous potential that is unfulfilled at this point in terms of its agricultural development.", he states, adding that "on the other hand, if you want to talk about residential, or commercial, or office - those are very different stories. "

In his opinion, there has been a huge explosion of retail space n the last year, particularly in Sofia.

"There are 3 or 4 malls that have been delivered in the last year so I think we are at a balance now. I think there is more retail capacity than maybe the city can absorb quickly, so that would be a more difficult area.

The same goes for offices because so many of these complexes are office and retail together. There has been an enormous delivery of inventory particularly in the Class A level, office, and again you see a sharp drop in lease rates, rental rates, because there is so much supply competing for good tenants.

It is like a sign curve, it will go up and down, up and down. Over time, Bulgaria needs more of everything - it needs more offices, more residential. Particularly residential, especially in the big cities, and in Sofia in particular, because the housing stock is generally in such poor condition. "

According to Coward, one of the biggest public policy challenges for the Bulgarian government is going to be how to transition people out of panel block apartment buildings that over time are going to become unsafe.

"We think residential over time is a very solid investment and we think that will continue for at least a decade as well", he concludes.
June 27, 2011
British, Irish Property Buyers Sell at Loss in Bulgaria to Strike Deals in UK

British and Irish property buyers, who purchased resort properties in Bulgaria during the boom years, are now willing to sell them at a loss to take advantage of the lucrative deals currently offered on the British real estate market, according to Dylan Cullen, founder of the Dublin-based real estate company Appreciating Assets.

Appreciating Assets buys real estate in Bulgaria from Irish owners and resells it to buyers from the former Soviet republics.

In an interview for investor.bg, Cullen confirms that properties in Bulgaria still attract good buyer interest as long as they are adequately priced.

In his words, the company uses the services of Bulgarian real estate agencies, which resell the properties to Russian and other buyers, while it works directly with British and Irish owners.

Regarding selling prices, Cullen says that everything depends on the appraisal of the item's current market value without any regard for its initial acquisition price.

Cullen says that his company has sold real estates to owners who have made a profit form the investment, others have had a return on the investment, while still others have had to face a loss of up to 25%.

Despite that, in many cases owners are willing to close such sales because of the apt time for buying property in Ireland or Great Britain, he says.

According to Cullen, the British market is the only one in Europe to suffer from a housing deficit, with prices epected to climb by 16% in the next 3 or 4 years.

He explains that real estate in Ireland which used to sell at EUR 200 00 before the crisis now sells at half the price, which is why some owners are ready to sell at a 25% loss in Bulgaria to buy property that costs up to 50% less in Ireland.

"There is good demand for reasonably-priced real estate. People who have bought property at high prices will have to wait some time before the prices return to these levels", Cullen informs.

According to Cullen, the location of the property continues to be the key factor. In his words, real estate brokers confirm that Russians are after good quality combined with a good location, which for the Black Sea coast means front line. Naturally, the price of the site reflects the superb location.

Cullen says that his company has sold 70 real estates to buyers from the former Soviet Union since the beginning of 2011.

In his words, investors from Russia, Ukraine and Azerbaijan are showing a growing interest in real estates located in Sofia and along the Black Sea coast.

They are looking for already built properties or new construction and refrain from greenfield purchases.

Appreciating Assets offers over 100 real estates in various mountain and sea resorts in Bulgaria. The cheapest apartment in Bulgaria's Sunny Beach has a total area of 30 square meters and has a price tag of EUR 15 000.

The most expensive property, a fully furnished apartment with three bedrooms in Pomorie, costs EUR 215 000.
June 23, 2011
Facility Management in Bulgaria with BGN 1 B Annual Turnover

The facility management business in Bulgaria generates a turnover of about BGN 1 B per year, according to data of the Bulgarian Facility Management Association.

About 40% of this turnover is generated by private companies, while the other 60% come from the maintenance of state institutions' buildings and facilities, announced Bisera Ivanova, CEO of Facility Optimum Bulgaria and a member of the governing board of the Bulgarian Facility Management Association, as cited by the Pari daily.

The figures were announced on Thursday on the occasion of the global day of facility management, an interdisciplinary field primarily devoted to the maintenance and care of commercial or institutional buildings.

In the facility management turnover generated by the Bulgarian private sector, the maintenance of office buildings has the largest segment – 35%; it is followed by the facility management of newly opened shopping malls and retail chains – 30%; the maintenance of residential complexes – 10%; maintenance of logistic parks and factories – 10%; and services for financial, utility, and telecom firms – 15%.

Complex facility management services can reduce annual maintenance cost for a building by 20%, according to Ivanova, but only under a contract for at least a three-year period.

The number of firms in Bulgaria which have transferred all of their maintenance services to a single supplier – including cleaning, repair works, security – is said to have grown by 20% in the past year.
April 27, 2011
Sofia Office Space Supply Grows, Prices Fall to Cheapest in Europe

The Bulgarian capital Sofia has the lowest office space rent prices in Europe but the supply continues to increase, according to a survey of Forton International.

The rental prices of office space in Sofia declined by 2% in the first quarter of 2011 compared with the last quarter of 2010, and saw a drop of 7.7% compared with the first quarter of 2010.

In downtown Sofia, average office space rent is about EUR 12/square meter, while the offices in the outskirts cost about EUR 8/square meter. Thus, the prices have gone back to the 2004 level when downtown offices cost EUR 12-16 per square meter, and in the outskirts – EUR 8-10 per square meter.

Forton has pointed out that offices in Eastern European capitals such as Riga, Tallinn, Belgrade, Zagreb, and Ljubljana are more expensive by about EUR 5/square meter. Even Macedonia's capital Skopje has higher office rent prices that Sofia but it lacks a big supply of office space unlike the latter.

At present, the Bulgarian capital has a total of 1 354 000 square meters of office space with new 40 000 square meters of office space added only in the first quarter of 2011, according to Forton International, a Bulgarian consultancy which is a local partner of Cushman & Wakefield.

"The top class office space that are entering the market now are practically introducing new standards in office space. The opportunities they present as well as the good price-quality balance lead many companies to move to new offices. The relocations, which are the major share of the deals on the office space market right now, combined with the high level of supply of new space, explain the growing amount of unoccupied office space," explained Forton International office space manager Vladislav Kayzerov.

According to Forton, office space under construction in Sofia in the first three months of 2011 retains the level from the same period of 2010. Thus, a total of 560 000 square meters of office space are under construction in the Bulgarian capital, with 135 000 square meters to be completed by the end of 2011.

Yet, some of the investors are still expected to delay some of their office space projects in anticipation of higher occupancy.

Forton's data further shows that 10 000 square meters of office space were newly rented in Sofia in the first quarter of the year. This is the lowest amount of office space rented in any first quarter since 2008.

Since most of these have been relocations, 30% of the total office space in the Bulgarian capital remains unoccupied. The income from first-class office space in Sofia did not change in 2011 Q1, and remains about 10%.
April 27, 2011
Bulgaria's Sofia Starts 'Unfreezing' Its Construction

Vast construction projects in the Bulgarian capital Sofia, such as malls, office buildings, trade centers and residential buildings have been launched again as the financial crisis is slowly going away.

Mall Bulgaria, Paradise Center, San Stefano Plaza, the Winslow Gardens Residential Complex, the Millennium Center office building are among the ambitious projects which have started unfreezing, the Dnevnik daily reports. The first Bulgarian IKEA is expected to be opened after its construction was on hold for 2 years.

The projects cited are estimated to be worth BGN 700 M in construction investments. The banks have a considerable contribution to the projects' renewal, as they have financed a good deal of them.

Entrepreneurs have given signals that other frozen projects may soon be continued, including Mega Mall and Europe Center. The investors are waiting to see how the economy will look like towards the end of 2011.
April 26, 2011
TransGlobal Assets Contracts Bulgarian Construction Firm for Black Sea Resort

TransGlobal Assets, an Oregon-based company, has contracted Bulgarian construction firm Sofstroy for complete the development of the White Lagoon Black Sea resort, a USD 400 M project.

After on Friday, the American firm announced plans to acquire a Bulgarian Black Sea resort development, it has now announced it has signed a Letter of Intent with Sofstroy Construction of Sofia, Bulgaria, to serve as General Contractor to complete the build out of the new beachfront development named the White Lagoon Resort.

TransGlobal Assets has secured the construction financing for the White Lagoon project through the General Contractor, Sofstroy, the US company said in a statement.

"Sofstroy Construction is a 60+ year old company with a reputation for building many significant landmarks in Bulgaria's Capital. With a top quality General Contractorsuch as Sofstroy and the backing by a prominent investment bank, we are confident the full vision for this resort will be realized," stated Paul Thompson, Vice President of Investor Relations for TransGlobal Assets.

TransGlobal Assets further explains that the now partially constructed resort, which is located on Bulgaria's Black Sea coastline between the towns of Balchik and Kavarna, will host as many as 8 000 short and long-term patrons within a variety of lodging options throughout the property after all phases are completed.

To date, the property has 120 units nearing completion. The estimated revenue for the overall project from the sales of units and residual, trades and other areas will be approximately USD 400 M.

Other resort accommodations and amenities are either fully built, underway or soon to be started. They include hotel guest rooms, individual houses, in-row houses, a reception hall, indoor/outdoor pools, full SPA facilities, tennis courts, beach and water sport rentals, super market, restaurants, cafe bars.

The White Lagoon Resort project is located in Topola Village near Kavarna, Bulgaria on the Black Sea coastline, and is anticipated to be valued at more than USD 400 M USD when completed. The acquisition is currently valued at more than USD 100 M.

While the TransGlobal Assets Friday's announcement did not mention it, the White Lagoon project is a development started in 2002 and currently owned by one of the major Bulgarian Black Sea resorts, Albena Jsc.

The three stage development project includes the construction of a vacation resort complex covering approximately two hundred and seventy-two thousand (272,000) square meters with plans to offer guestrooms with spectacular views of the Black Sea, restaurants, a spa for relaxation, retail and reception hall amongst other amenities.

TransGlobal Assets, which is headquartered in Lincoln City on Oregon's Pacific coast, says its guest houses and apartments on the Northern Bulgarian Black Sea coast will house approximately 6 800 people and the White Lagoon Resort will be able to house approximately 8 000 people total. The overall project consists of the following dwellings to be built: 276 individual houses, 282 in-row houses, 1,194 apartments and 4 hotels.

It further states the location of the White Lagoon Project provides easy access for vacationers and tourists with amenities such as the natural warm hot springs on the property, an Arnold Palmer designed Golf Course nearby and the local airport within a few miles.

The "White Lagoon JSC" Project is a public company listed on the Bulgarian Stock Exchange.

Transglobal Assets, Inc. is a holding corporation working in diverse industries around the world such as renewable energy ventures, resort and hospitality properties, senior-related services, commercial real estate, select manufacturing, and beyond.

Bulgaria's northern Black Sea coast remained relatively better preserved and less touched after the construction and development boom of the pre-crisis years, which has been blamed for destroying much of the unique nature of the Bulgarian coastline.
April 14, 2011
Accor, MHQ Partner in New Hotel, Office Complex in Bulgaria's Sofia

Accor, a leading global hotel operator and market leader in Europe, has started a new project in Bulgaria in partnership with the Bulgarian investment company MHQ.

Accor's Bulgarian partnership was unveiled Thursday at a news briefing by Antoine Guego, Chief Operations Director of Accord for Hungary, Slovakia, Bulgaria and the Balkans together Borislav Spasov, Managing Director of MHQ Ltd, and Andrew Peirson from King Sturge, French Ambassador to Bulgaria Philippe Autie, and Philippe Chatignoux, head of the economic service of the French Embassy in Sofia.

The construction of Accor's Bulgarian mid-class project Novotel is planned to be completed in January 2013. The new Novotel complex will be located on the Tsarigradsko Shose Blvd close to "The Mall", the largest shopping center in Sofia at present, and the European Trade Center, an office complex.

MHQ will be the Bulgarian investor in Novotel, a hotel and office complex that will follow the Accor's corporate standards for sustainable development, social responsibility, and environmental protection. King Sturge, an European real estate consultancy, will manage the office space.

Accor's project Novotel is a mixed-use 15-storey building with 8 100 square meters of office space and a hotel part with an area of 9 600 square metes. The service section of the complex will be on the first two storeys, the offices will be located on the next six floors, and the hotel rooms will occupy the last seven floors.

Accor's Novotel will have 177 hotel rooms, including 4 apartments, and 4 rooms for people with disabilities, 6 conference rooms with a total area of 435 square meters, a relaxation zone of 118 square meters, a restaurant complex of 167 square meters, and 125-square-meter lobby bar.

The Novotel complex in Sofia following the rationale of Accor's brand will seek to meet the needs of all consumers of hotel services – both business and leisure travelers. The Novotel brand emphasizes sustainable development, and all of its hotels participate in the global environmental certification program Earth Check.

The office section of the complex by MHQ Ltd will feature Class A office space of 8 100 square meters located on six floors in accordance with the international standards of BOMA (Building Owners and Managers Association), a real estate industry group. King Sturge will be the exclusive manage of the office rentals.

The office section of the Novotel complex will feature separate access from that of the hotel part.

Accor is a global leader in hotel management with business operations in 90 countries with 4 200 hotels and over 500 000 rooms. Its varied portfolio includes hotel brands such as Sofitel, Pullman, MGallery, Novotel, Suite Novotel, Mercure, Adagio, ibis, all seasons, Etap Hotel, Formule 1, hotelF1 and Motel 6, and the complementary services Thalassa sea & spa and Lenotre. The Accor portfolio provides services in all price ranges – from luxury to low-cost. The Accor group has 145 000 employees around the world, and almost 45 years of experience.

MHQ Ltd is a subsidiary of Markan OOD, a Bulgarian company set up in 1993. It provides consultancy and construction services for top-class investment projects. Markan OOD has developed an integrated system for quality, control, environmental protection, and labor safety in the field of public, private, and industrial properties.

King Sturge is one of the largest real estate consultants in Europe with 42 offices of its own in 14 European states, which are part of a network of 215 associated offices in 47 countries around the world. It has over 3 800 employees. King Sturge entered the Bulgarian market in 2009 by opening an office in Sofia.
March 31, 2011
Bulgaria's Shopping Mall Space with Largest Growth in Europe 2010

The space of offering in shopping malls in Bulgaria grew by 475% in 2010 year-on-year, according to a Cushman & Wakefield report announced by its local partner Forton International.

At the same time, the Cushman & Wakefield analysis points out that in 2010 the development of new commercial space centers in Europe saw its steepest decline since 1983.

Thus, Bulgaria is ranked in the top 5 in Europe on the amount of new commercial space in 2010 after Russia, Turkey, Poland, and Italy.

A total of ten new shopping malls with a combined commercial space of 346 000 square meters entered the Bulgarian market last year.

In 2011, however, Bulgaria will be out of the top 10 on that criteria since the only new shopping center will be the Markovo Tepe mall in Plovdiv, Forton points out.

"The Bulgarian market of commercial space is developing in its own micro-environment, while the common European trends affect it later and only partly," commented Dimitar Kiferov, commercial space manager at Forton.

A total of 165 new shopping malls with a combined space of 5.2 million square meters were completed in Europe in 2010, which is a 30% decrease of new commercial space compared with 2009.

There are more optimistic estimates for 2011 when a total of 6.9 million square meters of commercial space are expected to enter the market, or a 33% increase.

63% of the new shopping malls opened in Europe in 2010 are in Central and Eastern Europe. The largest one is City-park Grad in Voronezh, Russia, with an area of 144 300 square meters, which makes it the largest shopping mall in Russia outside of Moscow. The Russian market has 25% of the new commercial space launched in Europe in 2010.

The combined share of Russia and Turkey is over 40% of the new malls in Europe.

In Western Europe, Spain and Italy registered the highest increases of new shopping mall space, while Germany, France, and Portugal saw the smallest.

The largest shopping mall under construction in Europe is Stratford City in London with an all-out built-up area of 176 500 square meters.
March 22, 2011
Bulgaria Drops 5 Spots in International Property Rights Index

Even though Bulgaria's property rights have seen a slight improvement, the country has dropped 5 places in the 2011 International Property Rights Index, published Tuesday by the Property Rights Alliance, reaching 64th out of 129.

Bulgaria's overall score improved by 0.3 points, reaching 5.3 out of 10, which is the same result Turkey, Brazil, Benin, Morocco, Croatia and Thailand have. The index ranking is topped by Sweden and Finland with 8.5, followed by Singapore with 8.3.

Bulgaria's worst subcomponent remains the Legal and Political Environment, in which the country is given 5.0 points.

The property rights situation in Bulgaria continues to improve, according to the report, albeit slowly. For the third year in a row, the country's Legal and Political Environment component has risen with gains across subcomponents, the largest of which being a whole point in Judicial Independence.

However, Bulgaria's physical property rights decreased this year, falling below 2009 levels. This decline was driven by weakening Protection of Physical Property and Access to Loans scores, especially the latter.

Bulgaria's Protection of Intellectual Property improved by 0.7 points this year. A slight improvement Bulgaria's in Copyright Piracy also helped raise the Intellectual Property Rights component by 0.3 points.

In evaluating Bulgaria's property rights progress, the Property Rights Alliance has worked in collaboration with the Institute for Market Economy, an economic policy think tank in Bulgaria.
March 21, 2011
Sopharma Business Towers Features First Eco Facade in Bulgaria

Sopharma Business Towers, an office development in Bulgaria's capital Sofia, has completed its eco facade, the Sopharma Properties company has announced.

The hi-tech eco facade of Sopharma Business Towars is a revolutionary technology in the construction of sustainable and energy efficient Class A office buildings; it is a combination of solar panels, glass and cladding panels allowing the buildings to use the energy from the sun and the natural environment.

"We are very glad that the facade of the two towers has been completed. With its notable architecture, Sopharma Business Towers is a unique development in Bulgaria precisely because of its last generation "double screen" glass facade specially designed for it by Koester Lichtplanung, Germany, and Reynaers, Belgium," explained Boris Borisov, CEO of Sopharma Properties.

The eco facade of Sopharma Business Towers has an all-out area of 10 000 square meters. The installment of the facade started in November 2010 but progressed with a varying speed depending on the weather.

Sopharma Business Towers has focused on using natural light – which will be available 82% of the working time throughout the year. Even in the event of a cloudy whether, the natural light available inside is 800 lux with 500 lux needed.

The flexible facade concept is designed to provide for a very high energy efficiency and substantial savings from heating, lighting, and air conditioning. The carbon emissions savings will be about 1000 tons annually.

In addition to being energy efficient, the eco facade is soundproof. Sopharma Business Towers has a grass roof of 7 decares.

The eco facade will be cleaned with special cranes installed on the sides of the building, and are available for the first time in Bulgaria. The entire facade will be cleaned by two people for two days.

Sopharma Properties is a subsidiary of the largest Bulgarian producer of pharmaceuticals Sopharma; it specializes in commercial, office, and residential real estate.
March 17, 2011
Residential Property Prices in Bulgaria Up by 200% in 10 Y

The prices for residential properties in Bulgaria have increased by an average of 200% in the last decade, according to analysis of real estate agency "Bulgarian Properties", based on data from the National Statistics Institute (NSI) and the Registry Agency.

"We witnessed one very dynamic decade for the real estate market in Bulgaria, which brought drastic increase of prices and volumes of deals. There was also a boom in the construction activity, followed by a sharp drop in the last two years," said Polina Stoykova, Operational Director of "Bulgarian Properties".

She has explained that the company's analysis includes the last 10 years because "the new century set the beginning of the contemporary real estate market in Bulgaria".

The data shows that in the period between 2000 and the middle of Q3 in 2008, the price of residential properties in the regional cities have continually gone up. After that period until the end of 2010, the company has registered a constant drop of prices.

The average growth of residential properties prices for the last 10 years is 201%. The cities of Silistra, Targovishte and Kardzhali saw the biggest increase by 330%, 310% and 309%, respectively.

However, these cities had a lower price basis in 2000 and they compensated with a bigger increase, in order to catch up with the prices in other cities in the country.

In Sofia the average growth of prices for the last 10 years was 171%, while in the Black Sea city of Varna it was 237%.

Since the peak of the residential property prices in Q3 of 2008 until the last quarter of 2010, the drop was an average of 33%.

In Sofia it was 36.6%, which means that the prices for apartments in the capital have gone back a little below their level from 2005.

According to the analysis, the first two years of the decade started with a zero increase of prices. The first two-digit growth on an annual basis was first registered in 2003 and it reaches its highest value in 2004 – 47%.br>
In 2005 the increase continues to be significant, but it slows down to 14.7% in the following year. In 2007 and 2008, there was an increase of 28% and 24%, respectively. The next two years register continuous drops – 22% in 2009 and 10% in 2010.

The volume of signed deals for residential properties have also registered a significant drop of 45% in 2010, compared to 2007, according to data from the Bulgarian Registry Agency.

In 2008, the drop is 5%, compares to the previous year, while in 2009 in was 37% and in 2010 it was 7%.

"The data shows that volumes of signed deals react first to the market tendencies, and then they are followed by the prices," Stoykova said.

She said she expected the number of deals to increase in 2011, which would be the first sign that the sector is leaving the recession behind.

Construction permits are another thing that registered a decrease in 2010 by 56%, compared to their peak in 2007, according to the data from the National Statistics Institute (NSI).

Last year, the issued permits for construction of residential buildings were 4891, which is about 24% less than those issued in 2009. This number is almost twice smaller, compared to 2005.

The NSI data showed that the residential properties in Bulgaria have increased by 2.26% in the period 2004-2009. The properties in the cities went up by 3.94%, while the ones in villages decreased by 0.56%
March 5, 2011
Russians Rescue Bulgaria's Real Estate Market

Bulgaria's real state market, which used to benefit from large number of UK buyers before 2008, is now said to rely heavily on Russian buyers for its recovery.

Over 200 000 Russian nationals have bought real estate in Bulgaria, the total cost of the properties they acquitted exceeding USD 1 B, Alex Romanenko, the President of the International Real Estate Federation (FIABCI), has announced as cited by the Dnevnik daily.

According to Romanenko, the similarity between the Russian and Bulgarian languages, as well the traditional close connection between the two countries are among the factors which contribute to the strong interest on behalf of the Russian buyers.

Bulgaria still ranks first in Russia among the countries which attract the most buyers in the middle segment, it was announced last week by the Bularian National Radio. Last year, real estate prices dropped by 25-30% and these are the levels around which the market will stabilize in 2011, Bulgarian real estate agents have stated.
February 28, 2011
EUR 40 M Office Complex, Hilton Garden Inn to Be Built in Sofia

A new office complex with a Hilton Garden Inn hotel will be opened in Bulgaria's capital Sofia in the third quarter of 2011, according to reports.

About EUR 40 M will be invested in the BLU Offices & Hilton Garden Inn complex, reported Bulgarian business news site investor.bg citing IHM OOD, the investor in the new development.

The new office and hotel complex will be located on the Brussels Blvd very close to the Sofia International Airport. The first Hilton Garden Inn-branded hotel in Bulgaria will have 200 rooms.

The offices will be located in two 65-meter-high towers (16 storeys each), with a total of 20 000 square meters of office space; the entire complex will have a built-up area of 50 000 square meters.

The funding for the investment is provided by Erste Group Immorent (EGI). According to Yani Stoimenov cited as a consultant to the project, the funding is under favorable interest rates, and allows the investors to offer offices at very attractive prices, possibly with zero rent for the first one or two years. In his words, for the next 5-10 years, however, the offices in the complex will cost EUR 8 per square meter per month.

The Bulgarian capital Sofia already has a Hilton Hotel, the Hilton Sofia, in its downtown; a Doubletree by Hilton hotel was opened in the Golden Sands resorts in the summer of 2010 to be followed by the Hilton Varna in the summer of 2011.

If the new investment in Sofia is realized, the future Hilton Garden Inn will be the fourth Hilton-branded hotel in the country.
February 23, 2011
Bulgaria Properties 13th Most Attractive to British Buyers

Bulgaria has made it to the thirteenth spot in a new ranking of property markets, which remain popular for foreign mortgages among Britons.

The Bulgarian market has attracted 1.3% of the searches for properties abroad at the site of Rightmove Overseas in January, while their number increased by 40,5% over December.

Britons continue to be attracted most by the idea of taking out a foreign mortgage for a property in Spain, the ranking shows.

Australia, New Zealand and Canada have recorded the highest increases in the searches for properties on the site, up by a whopping 114%, 91% and 80%.

"We're still seeing healthy traffic and interest for quality properties, particularly in more authentic areas; smaller towns, inland locations and less resort style apartments," Robin Wilson, head of overseas at Rightmove, said.

Owning a second home abroad was once the preserve of the super-wealthy, but in the past decade a heady combination of TV property shows and cheap mortgages has convinced an estimated half a million Britons to buy their own place in the sun.

The value of UK-owned foreign property investments peaked at GBP 58 B in 2008, up from GBP 10 B in 2000.

Recently however British owners of second homes overseas have been selling up due to falling rental income and weakness of sterling.

The number of Britons, who have put up their property in Bulgaria for sale, nearly doubled in 2009 over 2010, data of realtor Bulgarian Properties show.
February 20, 2011
Bulgarian Residential Property Prices Stable

Residential property prices in Bulgaria have stabilized around the level from last year, while the volume of transactions has begun to increase.

According to the Bulgarian National Radio (BNR), the market is driven by buyers who spend between EUR 45 000 and EUR 65 000 for property, real estate agents said.

Russians are the main players on the Bulgarian property market, BNR informed.

Last year, real estate prices dropped by 25-30% and these are the levels around which the market will stabilize in 2011.

Real estate agents have stated that the crisis n the sector remains, but there is a limited supply of the most demanded apartments of two and three rooms. They are offered at a price between EUR 45-65 000, which is as much as Russians pay for a second residence at the Bulgarian Black Sea coast.

Bulgaria still ranks first in Russia in terms of countries which attract the most buyers in the middle segment.

However, there is a growing interest towards Bulgarian holiday homes from Greece, Turkey and Macedonia, and potentially from Poland.
February 17, 2011
Rockefeller Enters Bulgaria with Acquisition of Retail Park Plovdiv

Europa Capital, member of the US real estate company Rockefeller Group, announced it has entered into an agreement to acquire Retail Park Plovdiv, Plovdiv, Bulgaria, from Landmark Property Management.

This investment represents the first asset to be acquired by Europa Capital in Bulgaria. The transaction volume for the investment is EUR 20 M.

Retail Park Plovdiv is a 25,000 sq m retail warehouse park located in Plovdiv, the second largest city in Bulgaria approximately 150 km south east of Sofia.

The property has a quality tenant mix including Baumax, Deichman Shoes, DM pharmacy, Technomarket electronics and Sport Depot.

The asset will be managed by Alfa Property Management.

"We are delighted to have secured our first asset in Bulgaria, which represents a quality investment with a strong tenant roster," Tim Norman, Chairman of the Europa Emerging Europe Fund, commented.

Rockefeller Group (RGI) plans to buy a controlling stake in property fund manager Europa were announced in October last year.

Rockefeller, established in 1928 by John D Rockefeller to develop the eponymous centre in Manhattan, which is now owned by Japan's Mitsubishi Estate, acquired a 75% stake in Europa Capital in a deal that created a USD 20 B fund management group.

London-based Europa is a private equity real estate fund manager with more than EUR 2 B of asset under management.

It has raised six opportunistic real estate funds and invested more than EUR 6 B in 17 European countries since 1995. It is currently investing its third regional fund as well as another focused on Eastern Europe.

The real estate fund manager Europa Capital declared its interest in the Bulgarian market as early as in 2007, when it said it is looking at a commercial center in Bulgaria.

After the recession set in, the company was forced to postpone its plans, but in March last year announced its determination to make a comeback in Eastern Europe after an absence of more than two years. It said it is in talks for the purchase of an office project in Sofia.

The company says it is planning to invest over EUR 100 M in key markets like Romania, Bulgaria, Turkey and the Western Balkans.
February 16, 2011
Cleves Launches Major Luxury Rental Building in Sofia

Cleves, the luxury apartment rentals company, opened on Tuesday Sofia's most expensive rentals project – Cleves Este, a sumptuous 34-apartment building in the Iztok quarter costing over EUR 10 M.

The development was nominated for Bulgaria's "Building of the Year" competition last year. Sofia airport is 10 minutes away by car, and the Interpred Metro station (Joliot Curie) is only 200m away for fast access to Sofia city centre.

EUR 2 M has been spent on the fit-out, furnishing and equipment of the building. Prior to the launch, several of its most costly apartments had already been rented – for as much as

USD 3000 + VAT per month. Rentals at Cleves Este range from USD 760 to USD 3400 + VAT.

"There is a shortage of high-quality rentals in Sofia. Despite the economy, underlying demand from international clients in this niche is strong," Vesey Crichton, partner at Cleves said upon opening the impressive rental apartment building.

Cleves Este has shops and restaurants on site, underground parking, landscaped gardens and children's playgrounds. A swimming pool and health club will open soon with massage, steam rooms, fitness and beauty facilities.

The building itself has eight floors, with a ground-floor suite of offices, 34 apartments and 49 parking spaces. The design of each of Cleves Este's apartments is different and distinctive. Influences range from Japanese Haiku poetry and square-rigged sailing ships to the romance of Tuscany and Provence.
February 2, 2011
Bulgaria's Largest Mall to Pop Next to 1st IKEA Store

The breaking ground for the largest so far shopping mall in Bulgaria will be made in June 2011, in the area of the southern loop of the capital Sofia's beltway.

The news was reported Wednesday by the Minister of Regional Development, Rosen Plevneliev, who, together with the Mayor of Sofia, Yordanka Fandakova, inspected the construction of the road junction "Simeonovo" to the "Mladost" junction on the beltway.

The mall will have an area of 180 000 square meters and the investment amount is estimated at over BGN 100 M.

It will be built right near to the first ever "IKEA" store in Bulgaria. representatives of the developer, a joint venture between Greek-based Danaos Development and Fourlis Group, the IKEA franchisee for Bulgaria, had a meeting on this occasion with Bulgarian Prime Minister Boyko Borisov

"Under the request of the IKEA management, by September 15, when the furniture store is scheduled to open doors, the south loop local line and the traffic circle there will be ready," Plevneliev announced.

The new junction with the traffic circle will be built on the current road to the "Simeonovo" ski lift with a new road connection to "Kliment Ohridski" boulevard and the "Bistrishko Shosse" street, reducing travel time between "Bulgaria" boulevard and the "Mladost" district on the beltway to 7-8 minutes compared to the current half hour to one hour, according to the Mayor.

The new construction and repairs of the capital beltway are to include 440 m of bridges.
February 1, 2011
Sofia Citizens to Enjoy 5 New Shopping Malls by 2013

Five more shopping malls will open doors in Sofia in the next 2-3 years, according to real estate company GVA Sollers Solutions.

Construction works have already begun for three of them. The mall in the Lozenets district of Sofia is currently at the most advanced stage. Its name is "Paradise Center" and it is expected to be the largest mall in Bulgaria.

It is expected to have a built-up area of more than 170,000 square meters, with commercial area of 75,000 square meters.

At present, the leaders in Sofia are "The Mall", which has 66,000 square meters of commercial area, and "Sedika Center", with 50,000 square meters.

"Paradise Center" is expected to open doors in about two years. Besides shops, it will also have an entertaining area, including a mini amusement park on the roof.

The investment for the whole mall is about EUR 100 M and was made by Russian-owned company Bulfeld.

Another shopping mall that is expected to be ready by 2013 is "Bulgaria Mall". It will be located on the Sofia boulevard with the same name. It will have a built-up area of 33,000 square meters and will include 1100 parking spots in the parking lot, consisting of four underground levels, said Colliers International, which take up the mall's management.

The commercial area will consist of middle and high class local and international brand, including Carrefour, Tehnomarket, Orange, Mango, Tom Tailor, Salsa Jeans, Esprit, Marc O'Polo, etc. London Sofia Properties and Salamanca Capital would be the two investors in "Bulgaria Mall".

The construction of "Sofia Ring Mall" is expected to begin soon, The project has been frozen for several years. However, it is expected to be completed by 2013.

It will be located at the Sofia ring road, next to the IKEA store, and will be part of a larger commercial and residential project. It will include a hypermarket with an area of 9000 square meters, a DIY store and a cinema.

Investor is the project is Sofia Ring Mall Sofia EAD, a subsidiary of the Greek company Danaos evelopment.

Another shopping center, named "Mega Mall", will open in Sofia's Lyulin district. Even though the project has been delayed by the investor, Austrian company Real 4 You, which is working in Bulgaria through its subsidiary Magnum Bulgaria Gamma, its foundations are ready.

The commercial area of the mall will be 26,000 square meters. It will have four floors and over 600 parking spaces, the consultant Raiffeisen Real Estate announced.

The project "Europe Park" in Sofia is also expected to make progress. It will emerge on a former factory site in the heart of the city, a multi-use urban quarter comprising shopping facilities, offices, apartments, hotels, a cinema and other entertainment facilities.

The commercial area of the project is expected to be about 250,000 square meters. Investors in the project are Germany's ECE Projektmanagement and Bulgaria's GTM-Angel Balevski EAD.

Bulgaria ranked first in the European Union in the number of new shopping malls in 2010, a report by Cushman and Wakefield consultancy showed.

While in most EU member-states the number of malls is on the slide due to the global economic crisis, their construction has accelerated in Bulgaria, marking a nearly 90% increase over one year.

A similar trend is also witnessed in other Balkan states - Bosnia&Herzegovina, Romania, Slovenia, Serbia and Croatia - but the growth rate there is 5-10%.

The stock of contemporary shopping mall space in Bulgaria doubled in the first six months of 2010 with the opening of five new shopping malls, reaching 452,000 square meters in total, according to a recent realtor report.

Another five shopping mall projects are expected to be added to the contemporary stock to the market, according to Colliers International's retail market overview for 2010 in Bulgaria.

The opening of new shopping malls affected not only the urban landscape, but the performance of the main High Streets as well.

Brands are concentrating in the malls, where rental rates are lower, pushing overall vacancy to 10% in Sofia, according to Colliers' report.
January 27, 2011
Bulgaria Real Estate Market to Upswing in 2011 - Colliers

Following a year of stagnation, in which Bulgaria's property market went from being one of the best performing in Europe to one of the worst performing, it is due to rebound again, according to a report of Colliers International.

"Our expectations for the first half of 2011 are to be as challenging as 2010 was. The second half of the year will mark the upswing in almost all real estate segments", said Atanas S. Garov, Managing Director of Colliers International, Bulgaria.

"We are positive that new players will be seen this year, which will bring liquidity on the market and will define its development in the medium term".

In 2011, demand in mid-plus and high-end residential real estate will continue to grow as the Bulgarian economy gradually improves, according to Colliers experts.

However, with the increasing absorption, there is a genuine risk of the market becoming qualitatively undersupplied.

According to Colliers, there is a clear expectation that the residential market has reached the bottom in terms of sales prices. Some developers might even consider adjusting prices in 2011, reflecting the steady demand and what is seen as a potential lack of supply as the pipeline empties.

The improving economic indicators, favorable lease rates and the general positive outlook for businesses are likely to further lead to expansions of office premises. The majority of the demand was driven by relocation needs. Many occupiers took advantage of the attractive rental rate level for high quality office space in communicative locations, and this trend is likely to continue in 2011.

Supply of new office space in Sofia reached a new peak in early 2011. The market grew by 150,000 sqm, predominantly Class A premises. According to Colliers, inventory is expected to mark the same increase during the first half of 2011. As a significant number of lease contracts expire in 2011, the number of transactions is certain to increase, according to Colliers.

In the retail sector there are two projects in the pipeline for 2011 - in Plovdiv and Rousse, while in Sofia, the focus will be on positioning the operational schemes. The High Street is expected to make a come-back in the coming period. Discount retailers will continue to be the most active within the Big Box format, which will be defining the retail market.

The large international players stick to their expansion plans, while the local and smaller operators are more cautious, focusing on optimizing costs. Future demand is expected to come from three main segments; soft cash & carry, convenience stores and lower-end fashion retailers.
January 26, 2011
Sofia's Residential Property Prices to Go Up in 2011 - Survey

The prices for residential properties in the Bulgarian capital may slightly increase in 2011, according to forecasts by realtor Colliers International, published on Wednesday.

The analysts also pointed out that the gradual improvement of economic indexes in Bulgaria will result in an increased demand and shortage in the supply of residential properties in the middle and high class.

Projects in the middle and high-class include characteristics like attractive location, good quality of construction, easy access, green areas, functional arrangement of the rooms, parking spots, professional maintenance of the property and good infrastructure in the region.

However, the most important criteria for choosing a residential property, according to the experts, is safety, followed by quality of construction and professional maintenance of the property.

According to Colliers, the number of buyers with good income, who are looking for luxurious homes, will increase. If that happens, however, there might be a shortage of apartments with 3-5 rooms and small family houses.

The survey has showed that the price per square meter in such residential properties in 2011 is expected to vary between EUR 1000 and EUR 1900.
January 19, 2011
Industrial Zones Occupancy in Sofia Up by 40% in 2010 Y/Y

The occupation of industrial zones in the Bulgarian capital increased by 40% in 2010, according to an analysis by the consultant company Forton International.

The data from the analysis shows that the modern industrial zones in the region of Sofia increased by 27%, in comparison to the end of 2009, and are currently more than 538,000 square meters.

The beginning of 2010 set the start of a smooth decrease in the level of occupancy of industrial zones in Sofia. In the third quarter of the year, the percentage of vacant areas reached 9.24%.

However, the tendency turned around in the fall when the occupancy started to increase. The vacant areas dropped at 4.12%, which equals about 22,000 square meters.

By the end of 2010, the occupancy of industrial areas is 40% higher, year-on-year, and the vacant areas are about 37,000 square meters.

The increase is explained by the Forton experts as a result from the slightly improved economic situation and the higher consumption at the end of the year.
January 17, 2011
Antalis Bulgaria Secures Space at Sofia Airport Center

Antalis Bulgaria EOOD has signed a 4-year lease for office and warehouse space in the Logistics Center of the new Sofia Airport Center (SAC), located at 64 Christopher Columbus Boulevard in Bulgaria's capital.

The news was reported Monday by the developer - Tishman International Companies, a leading international commercial real estate development and management company, and GE Real Estate Central & Eastern Europe.

Antalis Bulgaria EOOD is a fully-owned subsidiary of Sequana Capital, the largest European group in the distribution of communications support materials (print and office paper, visual communication and packaging.) Antalis, which has 6,900 employees and more than 230,000 customers around the world, will occupy 2,200 square meters (23,680 square feet) of office and warehouse space.

"The decision by Antalis to locate in the Logistics Center is a testament to the facility's excellent location for logistics operations, its high quality construction, and the excellent property management services we provide," said Tishman International Chairman Alan D. Levy. Tishman's management services include 24-hour security, snow removal and pest control services.
January 6, 2011
IKEA Recruits Staff for First Outlet in Bulgaria

Swedish furniture retailer IKEA, operating in Bulgaria through Greek-based Fourlis Group, has started to recruit employees for its first store here.

The first IKEA hypermarket in Bulgaria, which will be in the capital Sofia, will employ 350 people.

The store will be located at the intersection of Sofia Ring Road with Bistrishko Shosse Boulevard and will spread over 28 000 square meters.

The Greek company Fourlis, which is IKEA's franchise holder for Greece, Bulgaria, and Cyprus, has announced plans to invest EUR 50 M in the construction of the store. It is expected to be completed by the end of 2011.

The Greek company has also made it clear it would consider the opening of another IKEA store in Varna or Burgas, and potentially even a third store in the Plovdiv-Stara Zagora region in Southern Bulgaria.

The Swedish company IKEA, renowned for its cheap range of flat-pack furniture, has 301 stores in 37 countries.


Varna Harbour

© 2023, D. Georgieva

Did you know?

February 9, 2023
Buildings constructed post 2000 have the highest earthquake resistance, urbanist says ...


| | |
| --- | --- |
| | Call Properties in Bulgaria (a service of easyBG Real Estate LLC) - probably the best UK BG property specialists since 1998. Talk NOW with no obligation to a real person. Please call us at +359 29 862-863 (BG) |



Whilst every care is taken to ensure that all general information and descriptions of property is correct we advise all clients to make their own checks and take legal advise when purchasing property overseas. Information and price guides subject to change. All properties shown are to the best of our knowledge genuinely for sale at the time of publication (unless clearly marked "Reserved" or "Sold"). Although the properties have been visited by our staff and details are produced in good faith, no responsibility is taken by us for any discrepancies, inaccuracies or omissions. All introductions and referrals to agents, lawyers and other services are made in good faith but no responsibility is taken by us for any problems or negligence which may arise. All background information about Bulgaria is taken from that available in the public domain and is not a recommendation from us or our staff although of course we may add comments and suggestions based on personal experience (such as restaurants)


wishes you